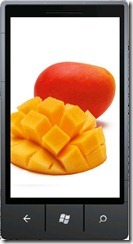 In a blog post Microsoft has finally laid all the speculation to rest by announcing that Mango will be delivered soon.
Promising that "every Windows Phone will … receive software" which includes " painstakingly tuned"  firmware Eric Hautala General Manager, Customer Experience Engineering warned against installing "bootleg updates and homebrew tools".
Saying the phone update will be rolling out in a week or two, users can watch the progress at Microsoft's Where's My Phone Update? page.
Hopefully the speed of the arrival of the roll-out will only be matched by the speed at which it finishes, but we have seem posts by carriers suggesting the process could take as much as 4 weeks to go from start to conclusion.
See the full post after the break.
Hi everybody. Given all the recent speculation around the timing of our Mango update, I wanted to bring you up to speed on what to expect next.

For months, we and dozens of our partner companies have been laying the groundwork for the Windows Phone 7.5 update—and making solid progress. As a result, we now expect to start rolling it out in the next week or two. At that time, we'll also refresh the Where's My Phone Update? table to reflect the worldwide rollout status.

This also seems like a good time to caution against installing unofficial or leaked copies of Windows Phone software.

During the official Windows Phone 7.5 update process, every Windows Phone will also receive software from the handset manufacturer. This matched and paired firmware has been painstakingly tuned so your phone—and apps—work with all the new features of Windows Phone 7.5. Since your phone requires the proper firmware to function as designed, my advice is simple: steer clear of bootleg updates and homebrew tools.

By the way, in case you missed it, we recently released new versions of both the Windows Phone 7 Connector for Mac and the Zune software for PCs, which you'll need to update your phone. If you haven't already, I encourage you to install it. I think you'll like the update-related improvements, which speed up the overall update process and give you more control over backups. A small favor: When you update to Zune 4.8, you'll be asked to participate in improving the update process. Please consider doing so.

I know you're eager to get your hands on the next release of Windows Phone—and everyone involved with Windows Phone is equally excited and eager to deliver it to you. Please hang on—we're almost there.

Eric Hautala

General Manager, Customer Experience Engineering