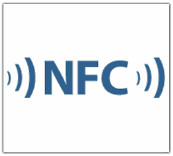 According to Bloomberg and "people familiar with the plans" the next version of Windows Phone will support Near Field Communications, the technology that allows proximity payment on many public transit systems.
The "next version of Windows Phone" will presumably be Mango, as "the people familiar with the matter" said the NFC-enabled handsets may be released this year.
According to Bloomberg Microsoft holds 14 patents referencing NFC, most recent of them awarded on March 22.
The news follow earlier rumours that Microsoft is being pressured by OEMs to support the technology in their handsets, with Nokia, a major NFC proponent, expected to be in the forefront of this.
Read more at Bloomberg here.