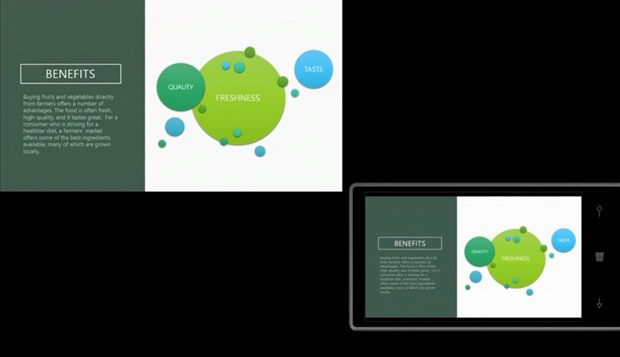 We expect the next version of Windows Phone to mostly unify the tablet and phone user operating systems, and we also expect the version version of Microsoft Office to finally fully support the Modern metro user interface.
Now there are some indications that this new version of Office will also be coming to Windows Phones.
Neowin reports that Microsoft has been seeing out invitations to beta testers to try a new version of Office, not just on the desktop, but specifically on Windows Phones also.
Testers have not received the new software yet, but have been specifically identified, and may be involved in trials lasting from a few weeks to a few months.
Microsoft has revealed at BUILD 2014 that the new touch-optimised Office for Windows will be a Universal Runtime app, and that this means the same apps will also work on Windows Phone.
Microsoft demonstrated this at BUILD 2014, and noted that while the app is not ready yet, it will not be too long before it becomes available.