Around two months back we reported that Microsoft is still working on a Control Center for Windows 10 devices. The Control Center first made its appearance on the internet last year and has been pushed since then. With RS5 in development, it looks like Microsoft will finally implement Control Center for Windows 10 users.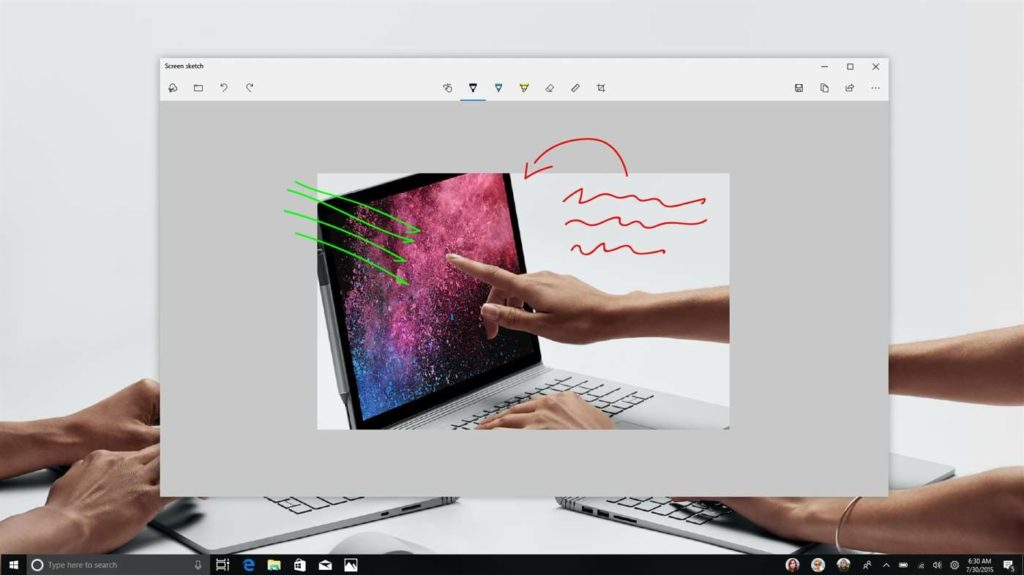 The latest evidence of the existence of Control Center was found in screenshots of a new app called Screen Sketch. The app was published by Microsoft last month which had a little gear icon on the taskbar. It could easily be nothing since the screenshot is just a mockup or it might be true that Microsoft is still working on Control Center.
Microsoft has been working on improving Action Center since the launch of Windows 10 so it might not be surprising if the company actually adds Control Center soon. It will help users to access important settings from the taskbar itself and will allow Action Center to focus solely on the oncoming notifications.
Via: Windows Latest