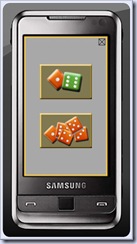 Samsung has been keeping up the good work and has released another ROM update for their flagship Windows Mobile handheld, the Samsung Omnia.
The latest version, DZIA5, appeared briefly on Samsung's servers before disappearing into the ether, but stuck around long enough to be downloaded, and a repackaged version is available here.
Apparently the new ROM brings new widgets, new games and new settings. Widget now includes CNN news, yahoo stocks, Google search bar, Yahoo, Weather Bar, and option to download more widgets from the Samsung site. Of course Samsung could have pulled this ROM due to major issues with the software, but  I know this wont deter some of you.
Read more on the Modaco forums.
Via TamsPPC