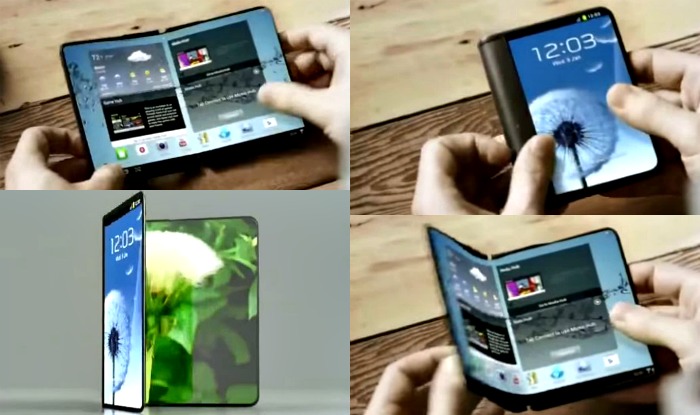 Samsung has been working hard on launching a foldable device and has talked about it on several occasions. It looks like the company might have planned a little more than just a foldable device.
According to a new report from Bloomberg, Samsung is planning to launch a foldable phone with 5G support along with Galaxy S10. The report mentions that Samsung has been in talks with Verizon Communications to launch its Galaxy S10 in the U.S. with a fifth-generation wireless chipset. Not only that, the Galaxy S10 will also come with in-display fingerprint sensor and will have three different variants.
If you think about how Samsung can differentiate itself and compete in this market, it's with hardware. That's what their forte is, and their foldable phone is about positioning and branding.

– Cliff Maldonado, analyst, BayStreet Research
Moreover, Samsung is also testing some prototypes without headphone jacks but hasn't made it's final decision yet. We already know that S10 will come in three variants and we could see top of the line specs along with the in-display fingerprint scanner in the top model which company might skip in the lower models.
Coming to the foldable device, Samsung is still confused as to if the device should fold horizontally or vertically. Unfortunately, the foldable device (codenamed Winter) wouldn't include an in-display fingerprint sensor. We don't have any word on the specifications of the device but rest assured, 2019 will be the make or break year for Samsung.