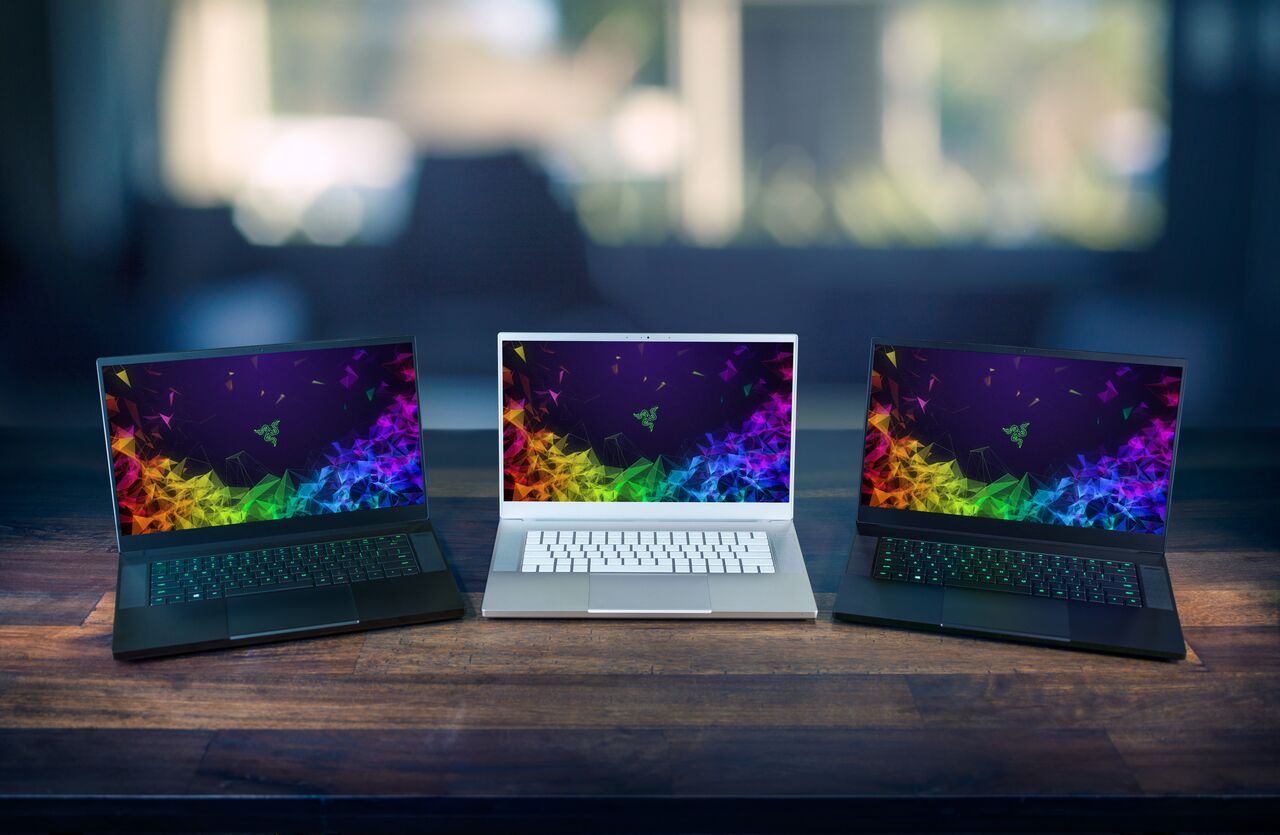 Razer has announced a new lineup for the Razer Blade 15 gaming laptop.
With the addition of a gigabit ethernet port and dual storage, the lower-priced revision looks to be a very welcome improvement to an already proven machine. The base model's new storage makeup consists of an m.2 SSD paired with a 2.5-inch HDD and both are upgradable.
Starting at $1,599, the new Razer Blade 15 houses an impressive list of specs under it's beautiful Razer CNC aluminium chassis. An 8th Gen Intel Core i7-8750H 6-core processor, an Nvidia GeForce GTX 1060 Max-Q GPU, 16 GB of upgradeable RAM, and a 60Hz Full-HD screen power the thin and stylish gaming laptop.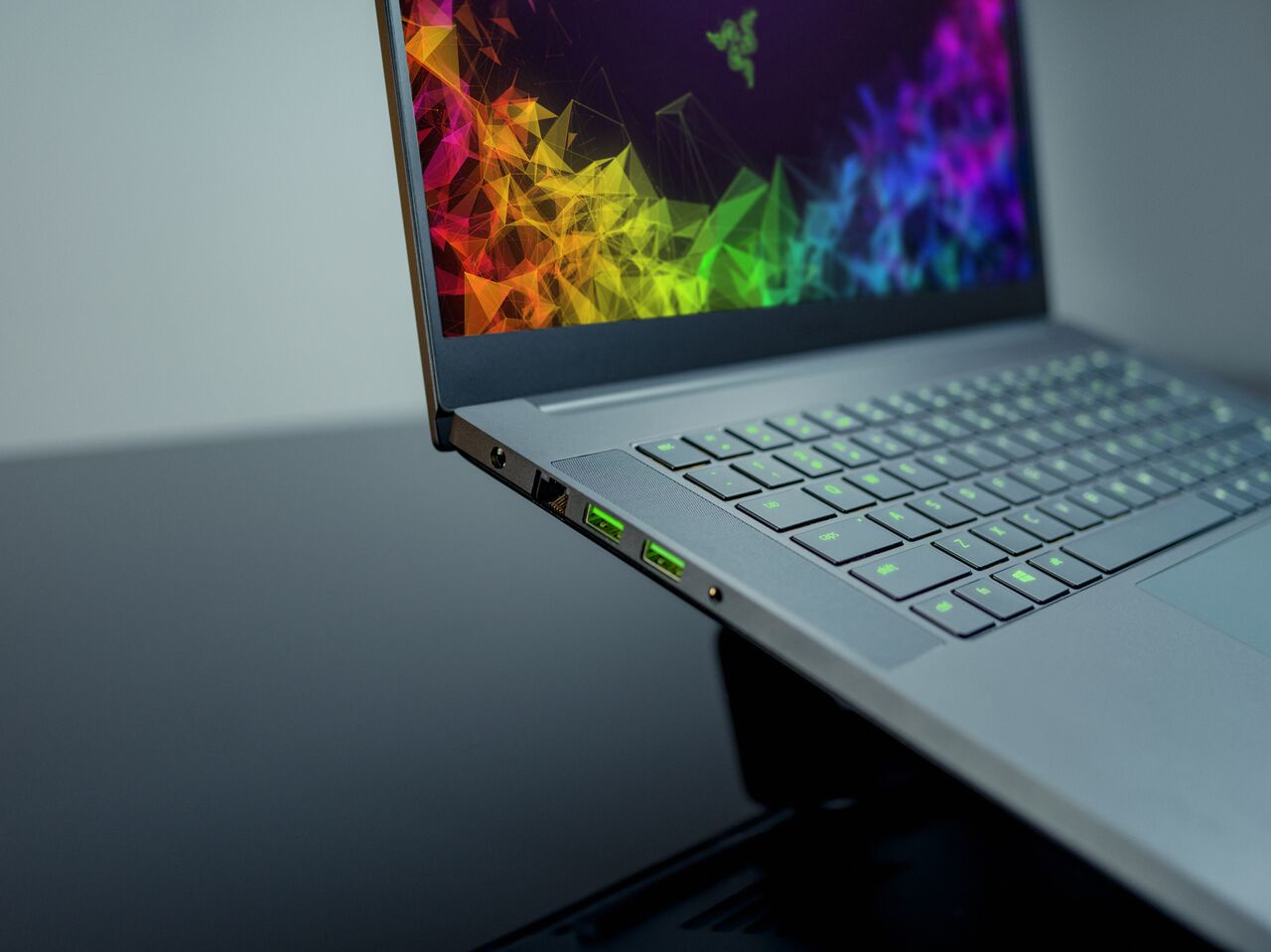 The new Razer Blade 15 base model will become available October 10th in the US, Canda and Chine from the official Razer website and select retailers. Europeans and those in other Asia-Pacific countries will have to wait until November 2018 to get their hands on the machine.
Razer's co-founder and CEO Min-Liang Tan said during the conference, " With the Razer Blade 15 we created the world's smallest 15.6-inch gaming laptop. We listened to feedback from our fans and we have expanded."
The full specs and prices for the Razer Blade 15 Base Model are as follows:
• 8th Gen Intel® Core™ i7-8750H processor, 6 Cores/12 Threads, 2.2 GHz/4.1 GHz (Base/Max Turbo), 9 MB Cache
• 15.6-inch Full HD 60 Hz (1920 x 1080), 100% sRGB, matte screen w/ 4.9mm bezel, factory calibrated
• NVIDIA® GeForce® GTX 1060 Max-Q design (6GB GDDR5 VRAM, Optimus™ Technology)
• 16 GB Dual-Channel system memory (DDR4, 2667MHz), 32 GB maximum support
• Storage Options, expandable (1x m.2, 1x 2.5-inch)
128 GB SSD (SATA-III) + 1 TB HDD (5400rpm)
256 GB SSD (NVMe PCIe 3.0 x4) + 2 TB HDD (5400rpm)
• Windows® 10 Home (64-bit)
• Gigabit Ethernet
• Intel® Wireless-AC 9260 (IEEE 802.11a/b/g/n/ac, and Bluetooth® 5 connectivity)
• Mobile Intel® HM370 Chipset
• Thunderbolt™ 3 (USB-C™)
• 3x USB 3.1
• Mini DisplayPort 1.4
• Full key, single-zone RGB Powered by Razer Chroma™ anti-ghosting keyboard
• Glass touchpad (Microsoft Precision Touchpad)
• Razer Synapse 3 compatible
• HDMI 2.0 audio and video output
• Built-in front firing stereo speakers
• 3.5 mm headphone/microphone combo port
• Built-in webcam (1 MP/720P) with array microphone
• Intel® Platform Trust Technology (Intel® PTT) security embedded
• Built-in 65 Wh rechargeable lithium-ion polymer battery, NVIDIA® Optimus™ support (up to 6 hours)
• Kensington™ Security Slot
• 0.78 in. / 19.9 mm (Height) x 13.98 in. / 355 mm (Width) x 9.25 in. / 235 mm (Depth)
• Approximately 4.48 lbs. / 2.03 kg
Compact 180 W power adapter

Prices:
Full HD 60Hz with NVIDIA GeForce GTX 1060 Max-Q design and 128 GB SSD + 1TB HDD – $1,599

Full HD 60Hz with NVIDIA GeForce GTX 1060 Max-Q design and 256 GB SSD + 2 TB HDD – $1,799
Announced alongside the new model, the Razer Blade 15 Mercury White Limited Edition, this Limited Edition keeps the specs the same but houses them in a beautiful matte white chassis with black USB ports and a non-illuminated, tone-on-tone Razer logo.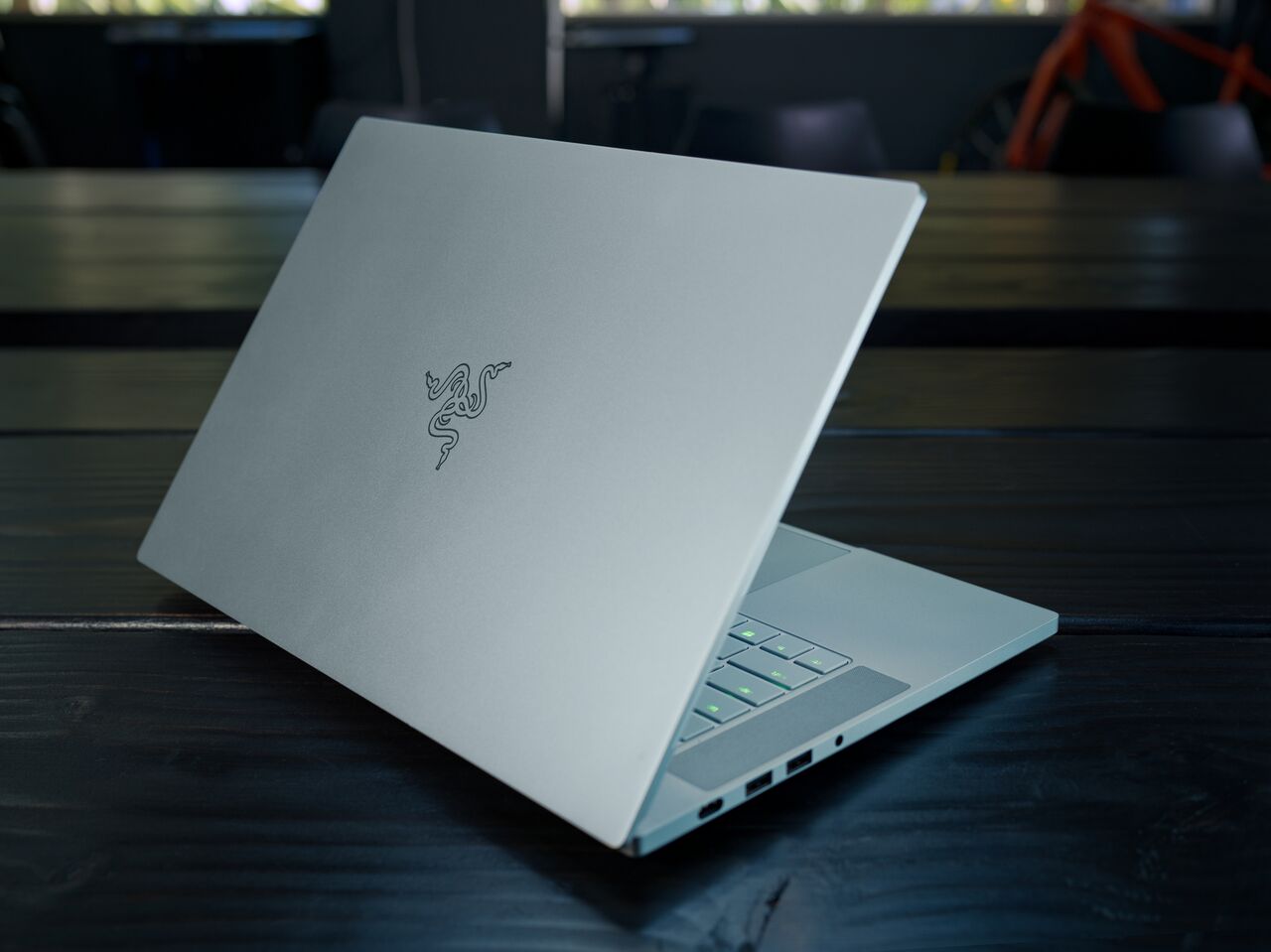 The Mercury White Edition will be available in limited quantities sometime during Q4 2018 exclusively from the Razer website in the US, Canada and selected retailers in China.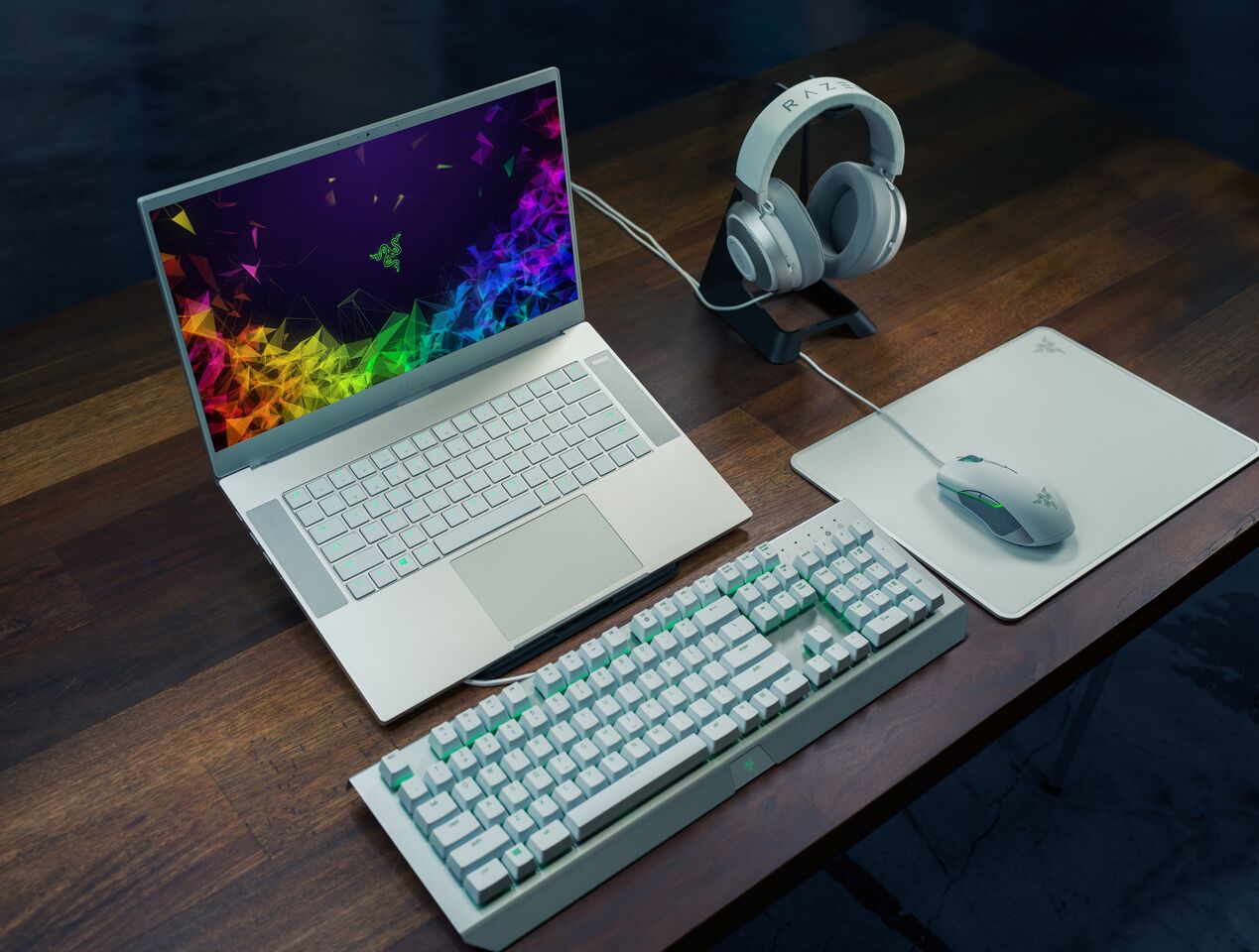 The full specs and prices are as follows:
• 8th Gen Intel® Core™ i7-8750H Processor (6 Cores/12 Threads, 2.2 GHz/4.1 GHz)
• 15.6-inch Full HD 144 Hz (1920 x 1080), 100% sRGB, matte screen w/ 4.9mm bezel, factory calibrated
• GPU
NVIDIA® GeForce® GTX 1060 Max-Q design (6GB GDDR5 VRAM, Optimus™ Technology) OR
NVIDIA® GeForce® GTX 1070 Max-Q design (8GB GDDR5 VRAM, Optimus™ Technology)
• 16 GB Dual-Channel system memory (DDR4, 2667MHz), 32 GB maximum support
• 512 GB PCIe SSD, 2 TB maximum support
• Windows® 10 (64-bit)
• Intel® Wireless-AC 9260 (802.11a/b/g/n/ac) and Bluetooth 5
• Thunderbolt™ 3 (USB-C) x 1
• USB 3.1 port x 3 (SuperSpeed)
• Mini Display Port 1.4
• Per key RGB Powered by Razer Chroma™ anti-ghosting keyboard
• Glass touchpad (Microsoft Precision Touchpad)
• Razer Synapse 3 compatible
• HDMI 2.0b audio and video output
• Built-in front firing stereo speakers
• 3.5mm headphone/microphone combo port
• Built-in webcam (1 MP/720P) with array microphone
• Intel® Platform Trust Technology (Intel® PTT) security embedded
• Built-in 80 Wh rechargeable lithium-ion polymer battery, NVIDIA® Optimus™ support (up to 6 hours)
• Specifications
? [GeForce GTX 1060] 0.66 in. / 16.8 mm (Height) x 13.98 in. / 355 mm (Width) x 9.25 in. / 235 mm (Depth)
? [GeForce GTX 1070] 0.68 in. / 17.3 mm (Height) x 13.98 in. / 355 mm (Width) x 9.25 in. / 235 mm (Depth)
• Approximately 4.56 lbs. / 2.07 kg
• Compact 200 W/230 W power adapter
Prices:
Full HD 144Hz with NVIDIA GeForce GTX 1060 Max-Q design and 512GB SSD – $2,199
Full HD 144Hz with NVIDIA GeForce GTX 1070 Max-Q design and 512GB SSD – $2,599