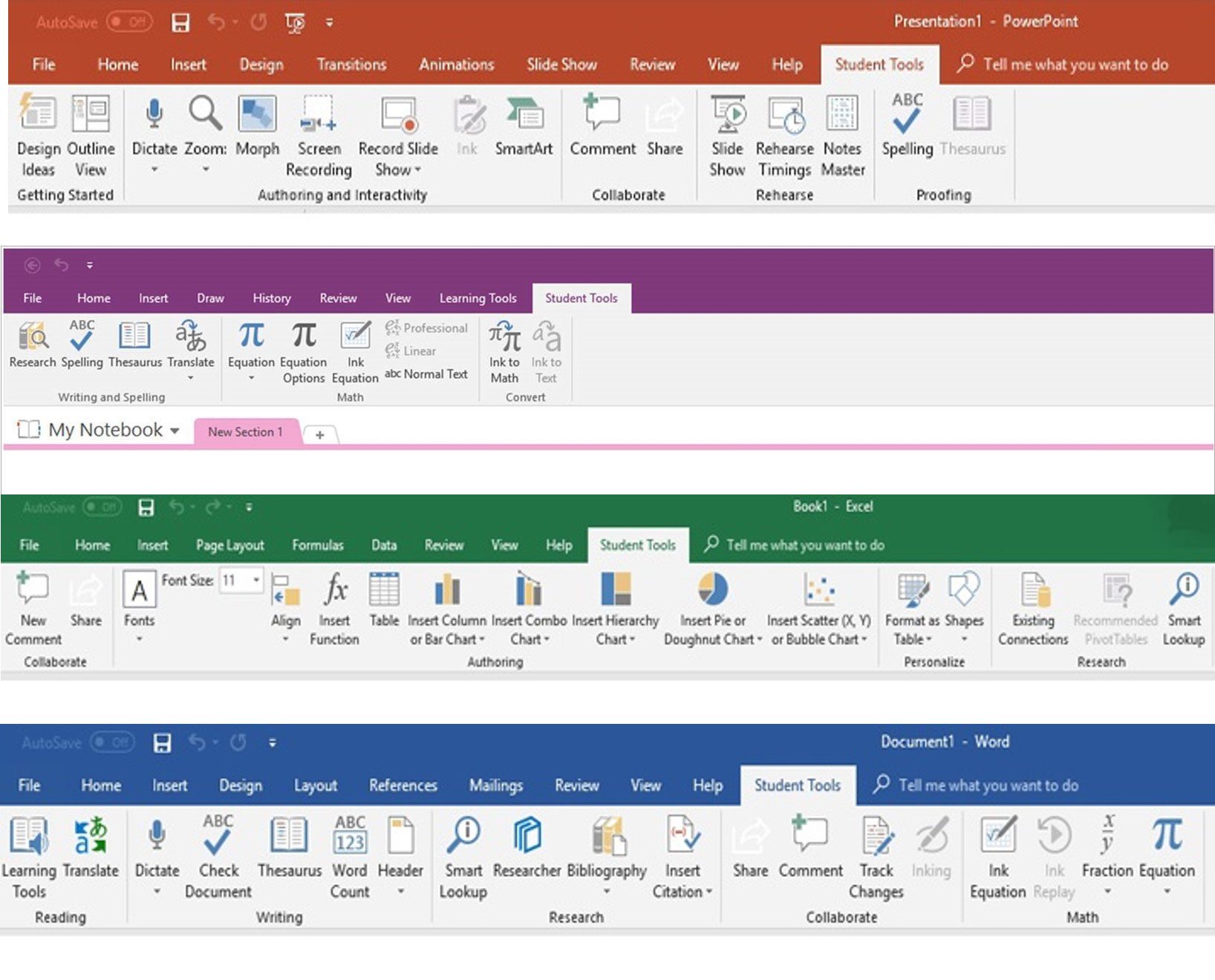 Microsoft Garage's latest project Student Tools is an Office add-in that places existing features in Office that could be useful to students into a single Ribbon tab. For example, Microsoft Word has around 8 Ribbon tabs and students have to jump between them to access their frequently used features. This add-in places all of them together in a single Ribbon tab to save time and increase productivity.
This Student Tools Ribbon tab works across Desktop Office 2016 MSI and/or 365 ProPlus – Word, Excel, PowerPoint and OneNote. IT Admins can also deploy the "Student Tools" setup package, which installs a custom Ribbon with helpful tabs, including: Dictation, Researcher, and Co-authoring/sharing to these four apps in Office 2016/365.
"While talking with teachers and students from around the world, we heard a recurring theme; there were so many great features for students using Office, but students weren't always aware of the latest tools that might benefit them. In addition, teachers expressed a need to have some of the best education-focused tools to be arranged in a single spot. Using this feedback, we had a hypothesis that if we installed a ribbon tab called "Student Tools" that pulls existing features from Office Desktop applications apps and places them into a single tab, that Students and Teachers both could discover and use the full breadth of Office features that already exist," wrote Student Tools add-in team on its project page.
You can sign-up for this new add-in here.