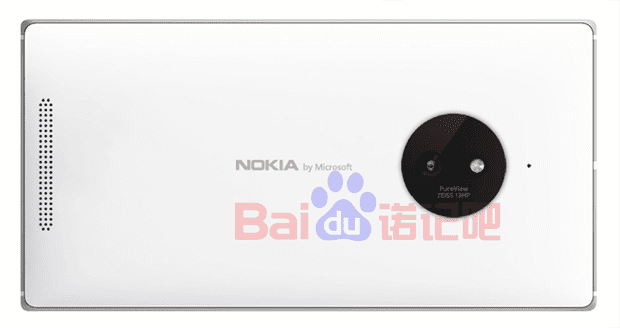 WindowsBlogItalia has found a new render of the recently leaked Nokia Lumia 830.
While we have not seen enough high quality pictures yet to verify that the handset is actually real, the render does offer some more information than the earlier leaks, including that the handset will have a 13 megapixel Pureview camera with Carl Zeiss lenses.
It also suggests  that the "NOKIA by Microsoft" branding rumour from evLeaks is in fact real.
Of course a render can never be seen as confirmation of anything, given that anyone with just a bit of skill can knock one up easily, so I will file this under tantalizing for now.
See the original leaked pictures of the NL 830, which is said to have a  4.5 inch screen and metal band ala the NL 930, here.