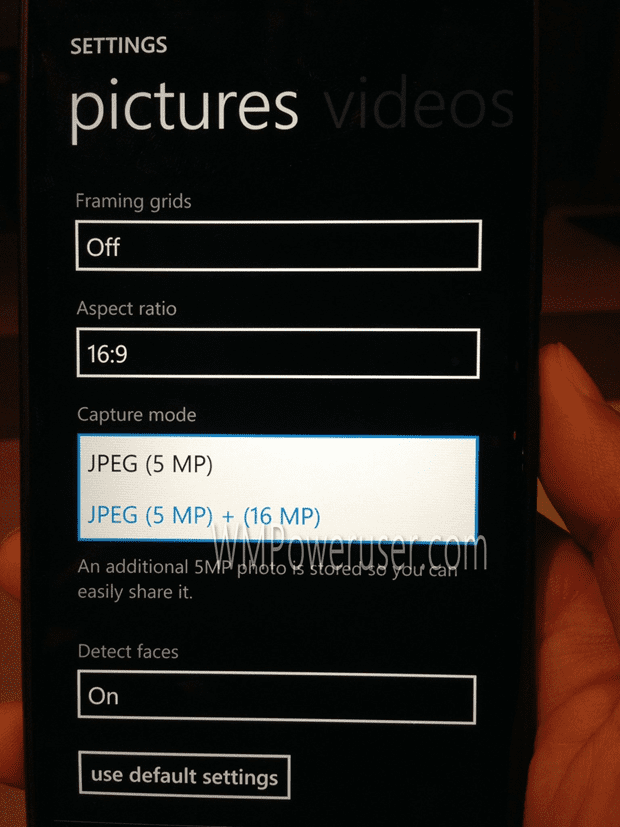 The person who released the photos of the high quality photos of the Nokia Lumia 1520 on the Verge has also been kind enough to drop a sample on us, this time of the camera settings, which confirms the device takes 16 megapixel pictures that can also be oversampled into 5 megapixel photos for sharing.
The camera setting also indicated Face Detection is available.
The setting does not confirm or deny that the device has a 20 megapixel camera, as in some aspect ratios the camera may not be able to take advantage of its full pixel count.
Hopefully the camera will allow direct access to the 16 megapixel photos, unlike on the 1020, where users need to physically connect their phone to their PC to unload them.
Thanks Kaz for the tip.