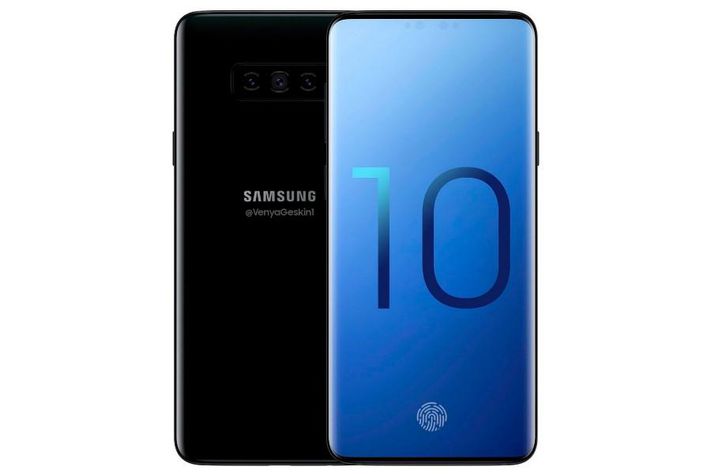 Samsung is almost ready to announce the Galaxy S10 early next year and while the company is still working on the device, a new leak has revealed all the important information about the device.
The leak comes from Gizmodo who claims to have gotten the information from a major tech retailer. According to the leak, Samsung will announce the Galaxy S10 at the Unpacked event during the Mobile World Congress 2019 in Barcelona next year. The event will be held on the 20th of February but the time of the event is still unknown. Moreover, the leak also revealed the UK pricing as well as the variants. We already know that Samsung will launch three different variants of Galaxy S10 but the leak also revealed the storage options and configurations of all the variants. The 5.8-inch version of the S10 will have 128GB of storage and will cost £669. The curved version of the S10 with 6.1-inch screen will come with a choice of either 128GB or 512GB of storage at £799 and £999 respectively. Last but not least, there is one more variant of Samsung Galaxy S10 Plus which will come with 1 TB of storage and will retail at £1399.
The new leak pretty much sums up everything we need to know about the device. However, we will need to wait for another 2 months to see the actually Galaxy S10 and decide if it's worth breaking a bank.