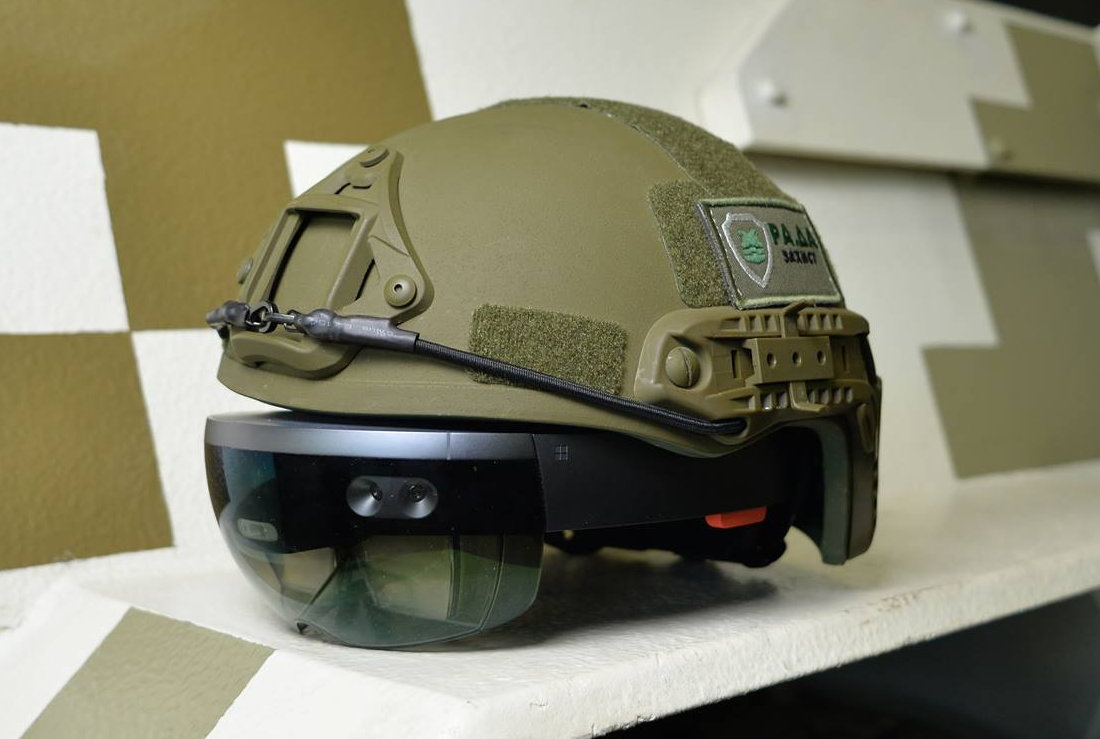 At today's Future Decoded event Microsoft focussed on the Microsoft HoloLens and announced a new push into market with more regions and expanded enterprise capabilities.
HoloLens will soon be available in 29 new European markets, bringing the total number of HoloLens markets to 39.
Microsoft sees HoloLens as useful not just for Information Workers, but also First Line Workers. Firstline Workers are the first points of contact between a company and the world it serves. They are often the first to engage customers, the first to represent a company's brand, and the first to see products and services in action. More than 2 billion in number, they form the backbone of many of the world's largest industries.
To make the HoloLens more suitable for this role, the headset has been tested as protective eyewear, and passes basic impact tests in North America and Europe. It has been tested and found to conform to the basic impact protection requirements of ANSI Z87.1, CSA Z94.3 and EN 166, the most common protective glass certification standards.
HoloLens has also been tested and rated IP50, able to perform as dust protected, a very important scenario for many Firstline Workers.
Microsoft is also announcing a HoloLens hard hat accessory available early next year to provide even more protection.
Scenarios where HoloLens has already proven useful include:
Remote Assist – Collaborating with a remote expert to accomplish real tasks, in real spaces, in real-time.
Training – Creating customized first-person perspective training manuals and step-by-step instructions on new products, processes, and equipment.
Design – Being able to plan and layout space, collaborate with others, and walk through designs in the real world without costly physical build outs.
3D in Office – Collaborating with easy 3D content integration. This is the same 3D content that we will see bridge from PC screens to full mixed reality experiences.
Mixed Reality Meetings – Team members are looking to be able to join others in real-time or asynchronously, bring in 2D and 3D content, with flexibility to change the location at any time.
Mixed Reality Data & Analytics – Information workers are gaining access to content in a heads-up, hands-free way,?that is contextually and spatially relevant.
We have also worked to ensure that our mixed reality solutions meet important environmental and safety standards.
Microsoft is also promising some software updates to make the device more suitable for the role.  Microsoft will be shipping additional Skype-based holographic remote instruction capability built on Microsoft Teams and Azure Active Directory, allowing companies to work more seamlessly within their existing IT infrastructure.
There will be further updates coming, in early 2018. Of course what we are all interested in is a new generation of the mixed reality headset, and so far Microsoft has stayed mum on the subject, except to tease a new Holographic processor  that will include an AI coprocessor to natively and flexibly implement Deep Neural Networks.
"This is just one example of the new capabilities we are developing for HoloLens, and is the kind of thing you can do when you have the willingness and capacity to invest for the long term, as Microsoft has done throughout its history. And this is the kind of thinking you need if you're going to develop mixed reality devices that are themselves intelligent. Mixed reality and artificial intelligence represent the future of computing, and we're excited to be advancing this frontier," wrote Marc Pollefeys, Director of Science, HoloLens.
Read more about the next generation here.
Source: Windows Blog