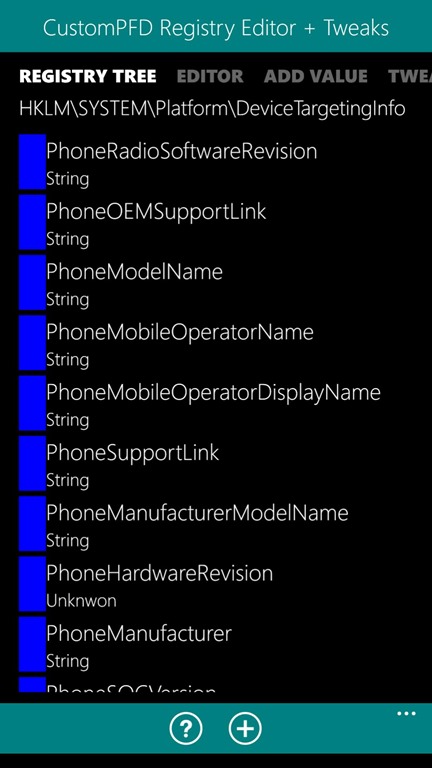 We have written before about a simple hack which lets arbitrary apps inherit the permissions of other apps when those apps are moved to the microSD card.
It turns out moving the Preview for Developers app to microSD card lets you inherit quite a few powers, including writing to many interesting registry keys.
WindowsBlogItalia have created an app which, when used to replace the Preview for Developers app on SD card, lets you modify the registry keys which lets you do things such as create custom accent colours, change the name of your phone, change the bootup and shutdown splash screens, set your phone to Never lock (an option not available on all devices), browse the root of your device (C:\) from your PC and even change the name of the OEM.
The hack does not yet give full Interop Unlock, but that is likely just a question of time.
You can find the download tool and more instructions from XDA-Developers here.