Microsoft's first smartphone in 4 years seems to be having more than its fair share of problems, with the latest joining the list being concerns around the device becoming distorted and a strange bulge developing on one leaf.
The issue is likely better explained in this picture above from DrWindows, which shows the external glass being lifted up and the cover separating from the frame.
This happened after around 10 charging cycles and DrWindows attributes this to the battery becoming swollen.
We did not initially report this, as it appeared to be an isolated issue, but unfortunately, now other reports have popped up.

DarkeXan on Reddit report the same issue though without any obvious explanation. He noted that he never abused the device, saying "I work from home so this thing is 99% of the time sitting out and not in my pocket so no chance of it coming from use."
Unfortunately, DarkeXan's report was followed by others with the same experience.
One Surface Duo owner said the issue became so bad it actually cracked the gorilla glass.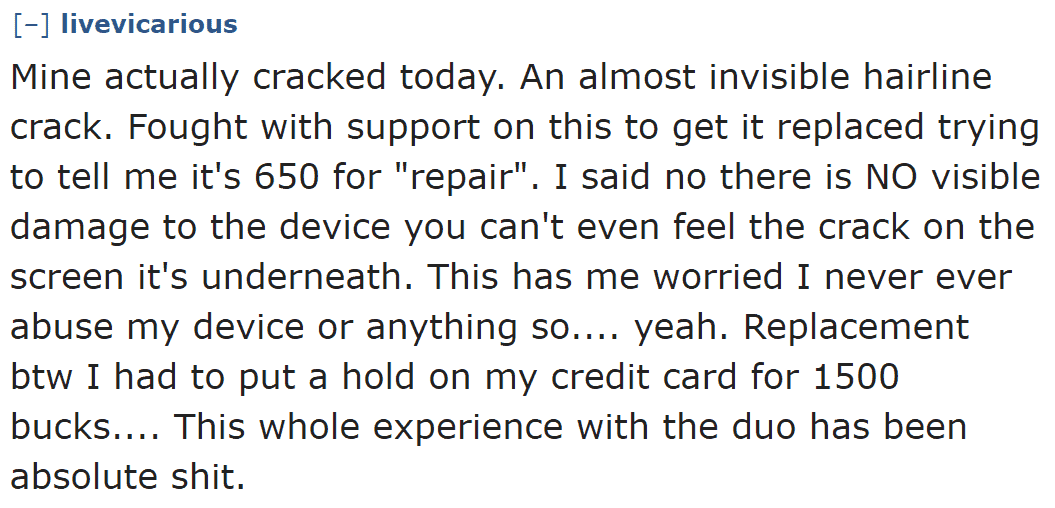 A YouTuber has caught the issue on video:
Microsoft had issues with swollen batteries on the Surface Book and Surface Pro in the past, making this a believable source for the issue.
It seems Microsoft may have pushed the bounds of design and technology a bit too much with their 4.8mm thick handset.
What do our readers think? Let us know below.