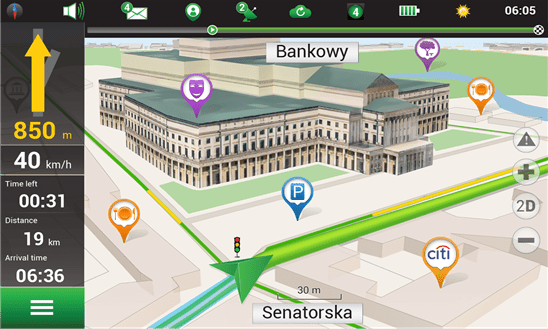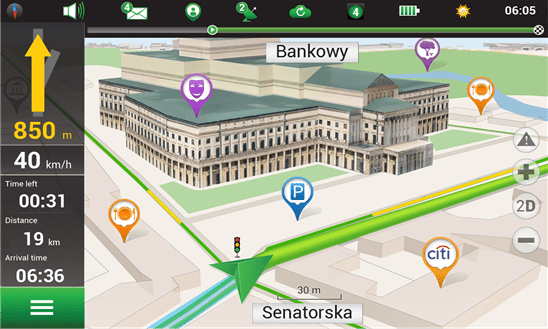 Navitel Navigator is an offline GPS navigation app with free geosocial services and detailed maps of 59 countries. This app got recently updated with several new features like the ability to book hotel without leaving the app and more.
What is new in Navitel Navigator 9.5.44:
You are now able to reserve a hotel room without even having to close your application! In order to make you more comfortable, we've integrated the Booking.com accommodation service into the new version of Navitel Navigator application. Wherever you go, whether to sea, on a hike, or simply visit another city, you will always be able to find and reserve the most suitable accommodation within the territory of any available map. There are more than 250'000 hotels available for reservation around the world. *
In response to numerous requests of our users, we have added a sign of the second maneuver that comes up when you follow a route. The new version of Navitel Navigator will inform you not only about the upcoming maneuver, but also about the next maneuver after the following one.
Faster route planning.
Reduced memory use.
Other small fixes that improve the overall performance of the program.
Download it here from Windows Phone Store.