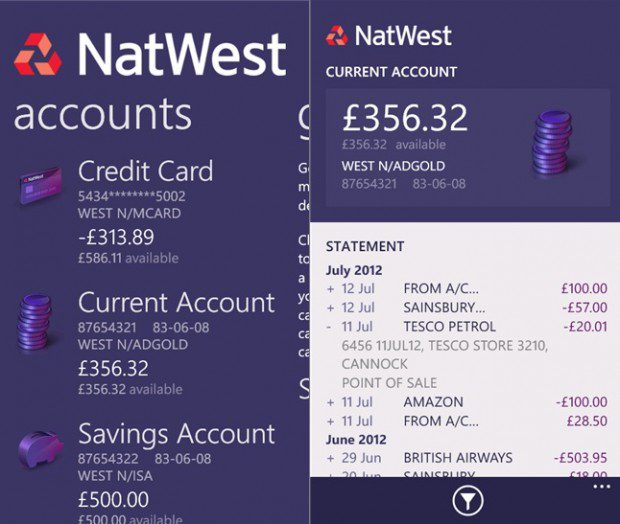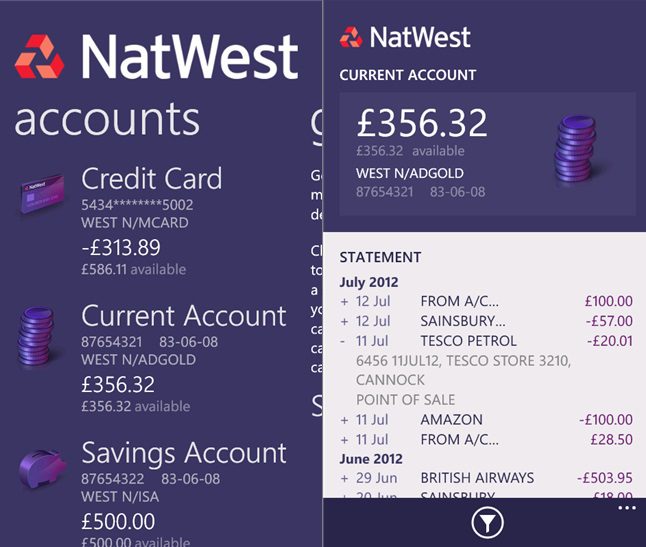 NatWest UK bank has released their mobile banking app for Windows Phone devices. You can manage your money from this app, if you are a NatWest Online Banking customer. You need to verify your bank details to start using this app.
Features:
• View your transaction history for most of your accounts, search for historical transactions on your current accounts and savings accounts
• Get Cash from NatWest, RBS or Tesco cash machines without a debit card
• Send money to NatWest Mobile Banking customers that use this app – all you need is their mobile number
• Pay bills or people – just set up and make your first payment in Online Banking beforehand
• Transfer funds between your accounts
• Find your nearest cash machine or local branch
• Top up your pay as you go mobile phone and up to four others (service not available on the 3 network).
Download it from Windows Phone Store here.
Thanks to everyone who sent this info.