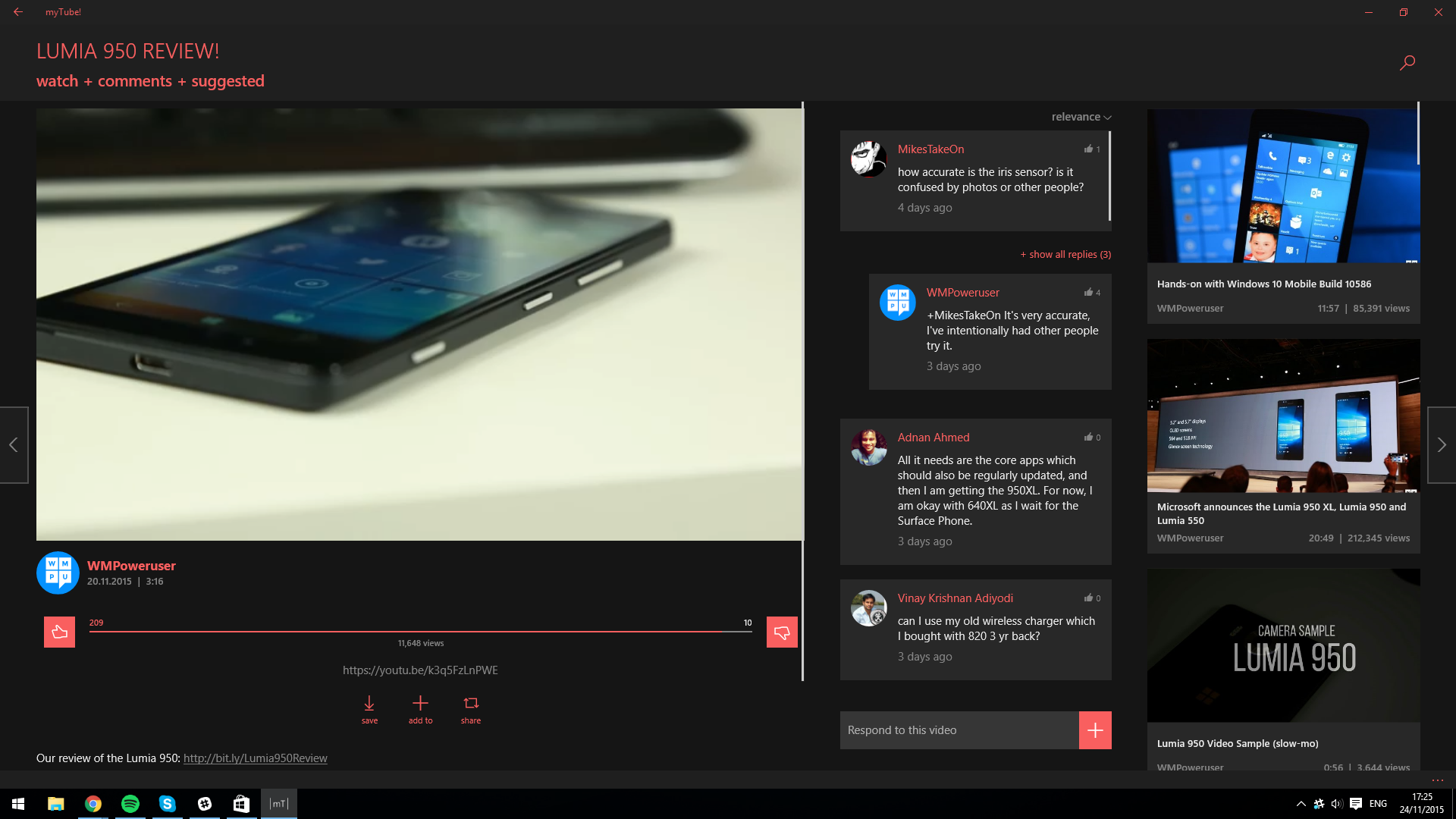 myTube is a stylish and functional 3rd party YouTube app for Windows  which features:
Continue watching your current video while you browse the app
Listen to music videos in the background while you use other apps
Support for up to 2160p playback and 60 FPS videos
Download videos and audio to watch or listen to later
Create and manage playlists on your channel
View and play playlists even when offline
Post comments, and reply to comments from others
Receive notifications when your favorite channels upload new videos
Upload videos to YouTube
Cast videos to the big screen with DLNA
Like all 3rd party YouTube apps the developer is constantly battling against changes in YouTube's API.  The app today picked up an update, taking the desktop and mobile apps to version 2.6.9.0 and 2.6.0.9.
Today's update brings important fixes and improvements.
What's New in v 2.6.9.0 and 2.6.0.9 ???
You can finally remove videos from your watch later list once again. YouTube still hasn't fixed this bug in the API, but the developer found a work around that works just as well.
On PC, the video player will no longer receive keyboard commands while you're typing a comment. Now your video won't pause every time you add a space to your comment.
This update also fixes an issue where certain videos couldn't be downloaded, even though they could be streamed without issue.
Finally, this version should use a bit less data and be a little faster while browsing for videos.
The app is available for $0.99 on the Windows Store, and you can grab it here.
Developer:
‪Ryken Studio‬