Two pictures of a mysterious Nokia Windows Phone prototype made a brief appearance before being deleted on Sina Weibo, and WPDang  was fortunately fast enough to capture them.
The handset, which looks like a (never released) yellow Nokia Lumia 800 with the words "proto.nokia.com" below the screen appears to be either running Windows Phone 8 or Windows Phone 7.8, neither of which have of course been released yet either.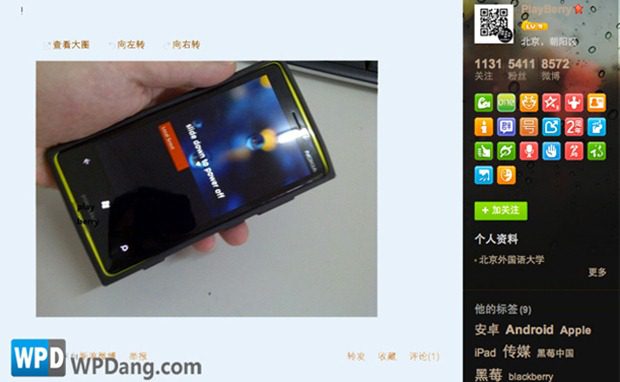 The pictures were removed from Weibo before WPDang could verify anything further about the handset, but I am sure we will find out a lot more in less than a month at Nokia World 2012.
Via WPSauce.com