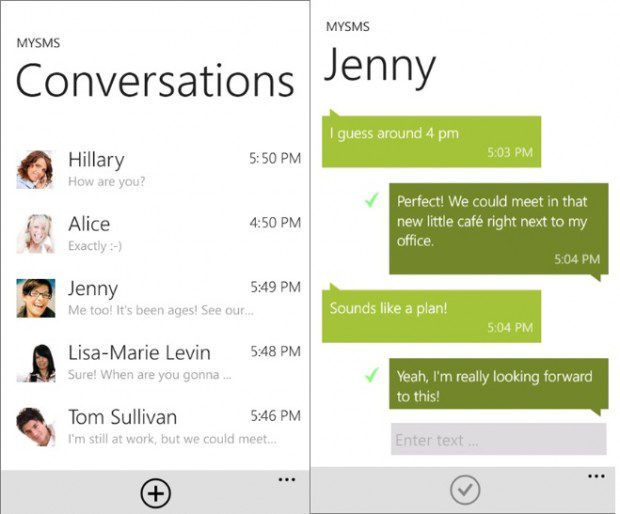 Adding to the list of already available cross platform messaging apps available on Windows Phone platform, Mysms messaging app is now available on Windows Phone Marketplace.
App Description:
mysms Messenger is a completely free messaging service that supports texting on your smartphone, computer and tablet. mysms works cross-platform for Windows Phone, iPhone and Android and is always free of charge. Stay connected with your friends and family no matter where they are.

Why you should use mysms:

TOTALLY FREE: Send messages for free – to all your buddies.

TEXT FROM YOUR COMPUTER: Use mysms also on your PC, Mac and Tablet and enter your messages comfortably on your computer keyboard.

AUTOMATIC SYNC: Your messages always stay in sync, no matter which device you are using.

NO ADS: We do not allow any advertising, and we promise mysms will stay like this.

mysms works with your PC, Mac and any browser (Internet Explorer, Firefox, Chrome, Safari …). Here's how to get started:

1) Install mysms Messenger on your Windows Phone

2) Go to app.mysms.com on your computer and send your first message.
Download it from Marketplace here.