Is Copilot the best AI companion out there? Help us find out by answering a couple of quick questions!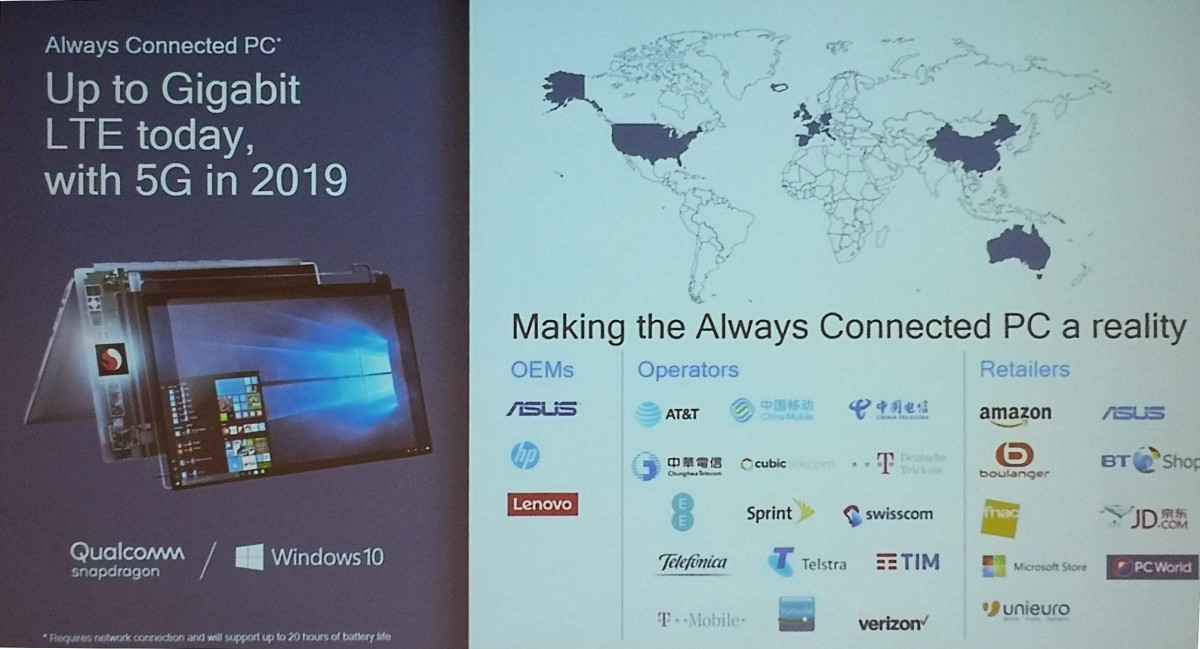 Microsoft's OEMs are expected to ship the first Windows 10 on ARM sometime this quarter, but according to Qualcomm the laptops and tablets running the OS are just the first wave, with "many more" devices coming later this year.
The news was reported by Roland Quandt who attended Qualcomm's MWC 2018 presentation.
Qualcomm just teased "many more" Windows on ARM devices "coming in time for the back to school season" of 2018 pic.twitter.com/qEvPy1BL3b

— Roland Quandt (@rquandt) February 27, 2018
The devices are coming in time for "back to school" which normally means the middle of Q3 2018.
The news is of course not completely unexpected, with the new generation of devices expected to be powered by the Snapdragon 845 processor. As we noted earlier, this, unfortunately, suggests it would not be a good idea to buy the first generation of devices, with more powerful devices coming only 6 months later.
Quandt, however, claims the new devices will also be powered by the older 835 processor, which would place them behind smartphones being released in Q1 with Qualcomm's latest silicon already.
We, of course, have doubts about consumer acceptance of the platform, due to the limitations of the operating system, but it seems pretty clear Microsoft and Qualcomm will try to make the platform happen, and it remains to be seen how successful this will be.
Will our readers jump in for the first generation, second or wait a bit longer to see if the platform will succeed? Let us know below.
Via WindowsLatest.