2018 has been a stellar year for games. Microsoft introduced Xbox Game Pass, Nintendo made the Switch a worthwhile console, Sony brought a number of incredible narrative experiences. In our effort to go multiplatform, our official Game of the Year Awards spans every platform. This is a celebration of 2018's best games.
Unlike most, we have two games per category and we don't have a definitive Game of the Year. With so many fantastic games, it's hard to wittle down the crowd to just two per category, but we've done it. We did it all for you.
[shunno-quote]Fighting Games of the Year[/shunno-quote]
Chosen by Connor Makar (@neato_makar)
Super Smash Bros Ultimate (Nintendo Switch)
It was an incredibly close call between DragonBall FighterZ and Smash Ultimate this year, with both games being outstanding accomplishments on both developer's parts. However, the sheer amount of content features within Smash Ultimate cannot be ignored. While not without problems – such as the subpar online experience – the passion oozing from the game holds it above the rest despite its flaws.
Dragon Ball FighterZ (Xbox One, PS4, PC, Nintendo Switch)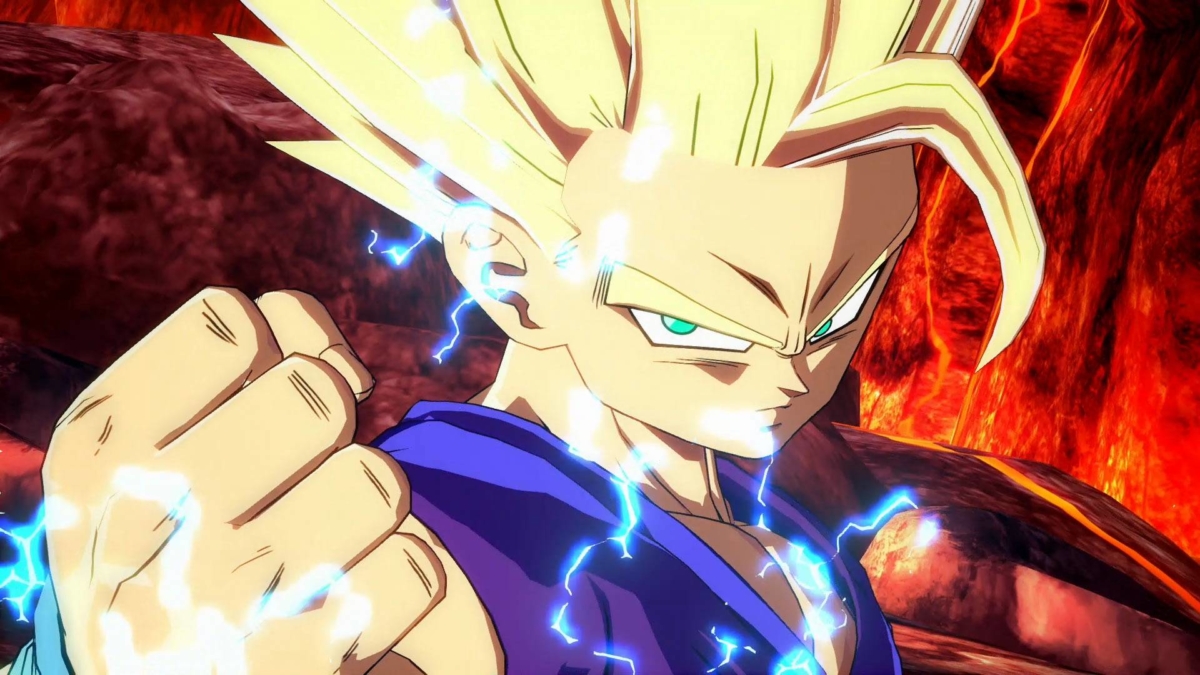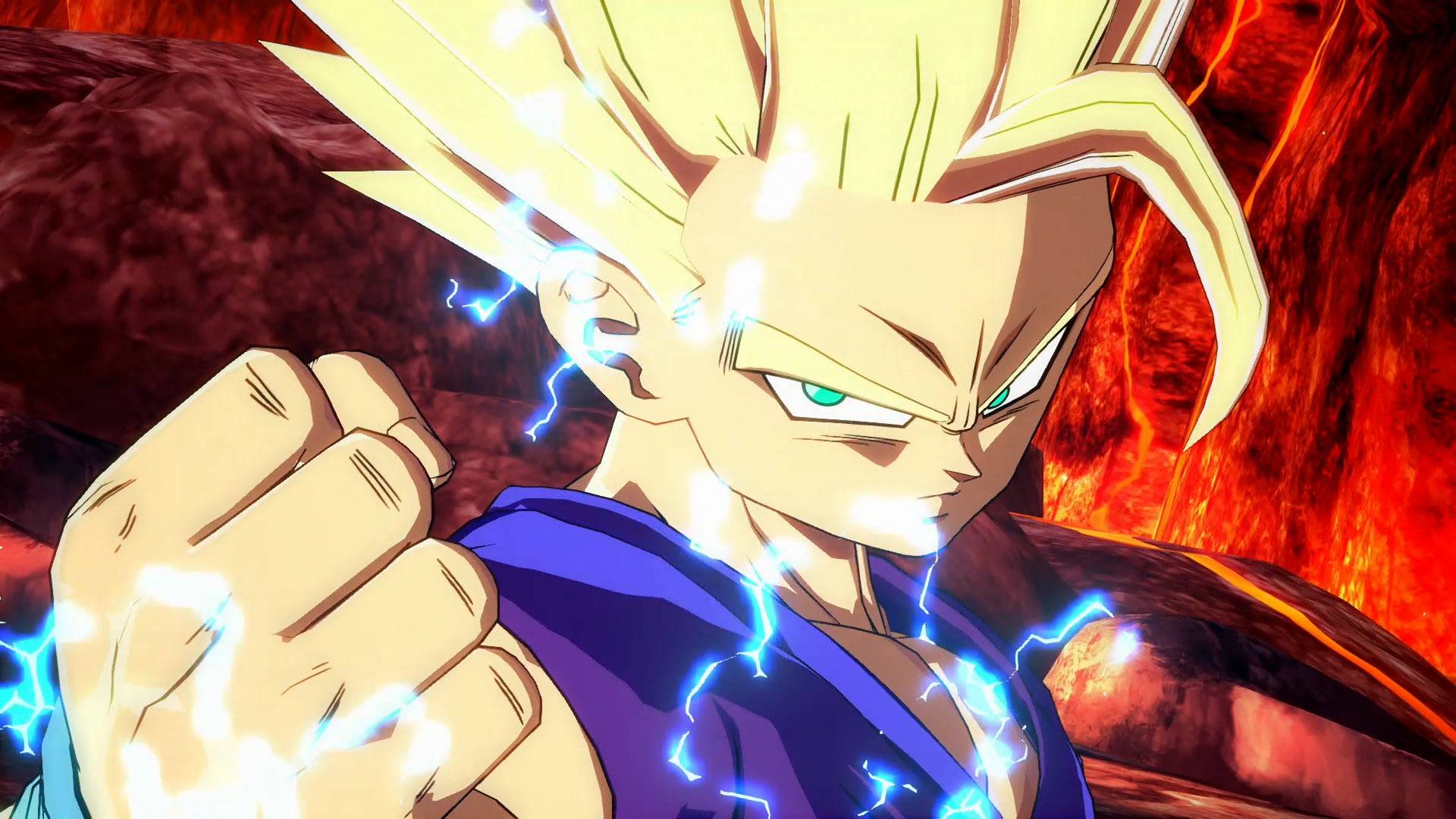 ArcSys always makes great fighting games but Dragon Ball FighterZ is one of the most beloved. It's easy to see why – taking Dragon Ball's lovable cast of characters and placing them into an amazing 2D fighter is bound to win the hearts of every anime and fighting game fan.
If you could only buy one fighting game this year, then we hope it was Dragon Ball… unless you absolutely despise anything anime.
[shunno-quote]Video Game Remakes of the Year[/shunno-quote]
Spyro Reignited Trilogy (Xbox One, PS4)
Much like the Crash Bandicoot 'N Sane Trilogy last year, Activision's Spyro: Reignited Trilogy is one of the greatest remakes the medium has ever seen. It manages to fully recreate the original PlayStation games with not only impressive gameplay improvements but also a fantastic new lick of paint. It feels how you remember, but it looks like a dream.
Spyro: Reignited Trilogy is everything gamers think of when they think of a video game remake. It's not a perfect game, but it is a near-perfect remake.
Shadow of the Colossus (PS4)
As far as remakes go, Bluepoint's work on Shadow of the Colossus is extraordinary. While the PS2 original felt huge and beautiful for the time, this PS4 version manages to multiply that feeling tenfold. With a touching story and a magical world, Shadow of the Colossus is a must play – especially in this remake.
[shunno-quote]Best Puzzle/Strategy Games of the Year[/shunno-quote]
Tetris Effect (PS4)
Tetris is often called the one perfect video game. While some versions of the iconic puzzle game aren't as fluid as others, there's always joy to be found in placing down tetrominoes and blasting a line away. Tetris Effect not only gives us one of the most content-filled versions of Tetris yet but also turn the game into one of the most mystifying experiences we've seen this generation.
Pit People (PC)
Chosen by Joseph Wright (@Chaos_Wright)
As far as turn-based RPGs go, Pit People is one of the all-time greats. The cartoony aesthetic helps – there's a sense of fun and to the carnage on display – but it's mostly carried by it's brilliant game design. It's not an easy game either; many of Pit People's later fights can be excruciatingly difficult and they're a thrill to overcome. Pit People is a strategy game for the ages – get it now.
[shunno-quote]Best Party Games of the Year[/shunno-quote]
Super Smash Bros Ultimate(Nintendo Switch)
While some view Smash as a competitive fighter, others view it as one of the world's best party games – I agree with both. If you ever need a game to chuck on for a group of people, Smash is always the number one go-to.
With 72 characters, 100+ stages, a dozen or so modes, and Pikachu's heart-shaped arse, Smash Bros Ultimate is a must-have party game for anyone with a Nintendo Switch.
Nippon Marathon (Xbox One, PS4, PC)
As far as party games go, Nippon Marathon is a special one. It's a bit rough around the edges but it's filled with heart. It's crazy, whacky and almost uninterpretable until you put a significant amount of effort into its Takeshi's Castle styled games.
For as long as I've played party games, I've never screamed, "What the fuck is going on?!" as much as I have while playing this. That said, while I was screaming and confused, I was having a lot of fun and that's the whole point of part games.
[shunno-quote]Best Open-World Games of the Year[/shunno-quote]
Red Dead Redemption 2 (Xbox One, PS4)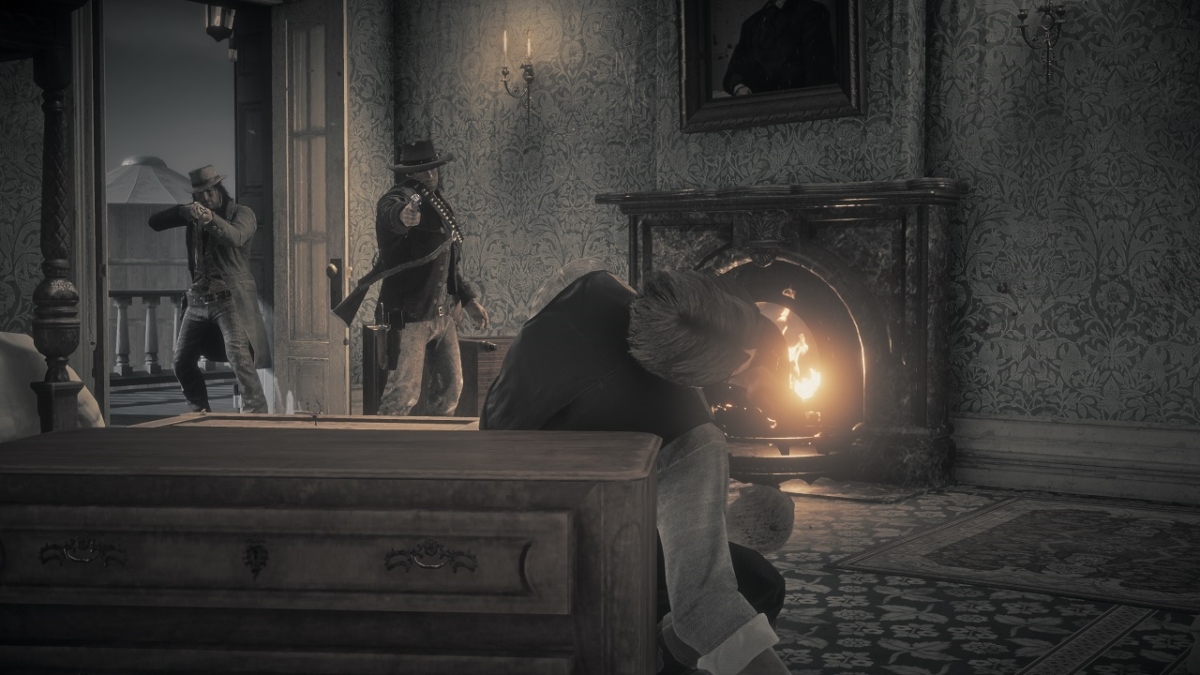 There are a lot of impressive things to be found in Red Dead Redemption 2 but the most impressive is its open-world.
Unlike most open worlds, there's a sense of reality to Red Dead's. The way animals behave, the way that people interact, the overwhelmingly impressive visuals of it all. It's vast and complex and most definitely drop-dead-gorgeous.
Spider-Man (PS4)
Ever since Spider-Man 2 launches on the sixth generation of consoles, gamers everywhere have pled to the gods for a Spider-Man game worthy enough to dethrone that magnificent beast. It's finally been done with 2018's Spider-Man.
Swinging through the street's of the impressively gorgeous New York City as the iconic wall-crawler has never been more satisfying. Unlike before, there's unparalleled attention to detail here. When you go down to the streets, it has the polish of a linear single-player shooter. Insomniac Games have created one of the best open worlds gaming has ever been blessed with.
[shunno-quote]Best Storytelling of the Year[/shunno-quote]
God of War (PS4)
If you told me that in 2018 the most relatable video game character would be Kratos from God of War, I would have laughed in your face. Kratos? The man who murders, screams, shags, and murders some more? The angry man who flooded Greece because he was pissy? That guy? Yes, that guy.
Kratos is still a bit of a prick, that'll never change, but in PS4's God of War the character has become a lot more mellow in his old age. Cory Barlog's personable story somehow manages to reinvent the iconic character while not destroying his past.
That's not even including the fact that Barlog's tale is more so about Katros' role of a father instead of the typical murder-fests of generations past. It is most certainly an introductory phase for a much grander sequel but the grassroots feel of God of War is respectable and important for the industry as a whole.
Spider-Man (PS4)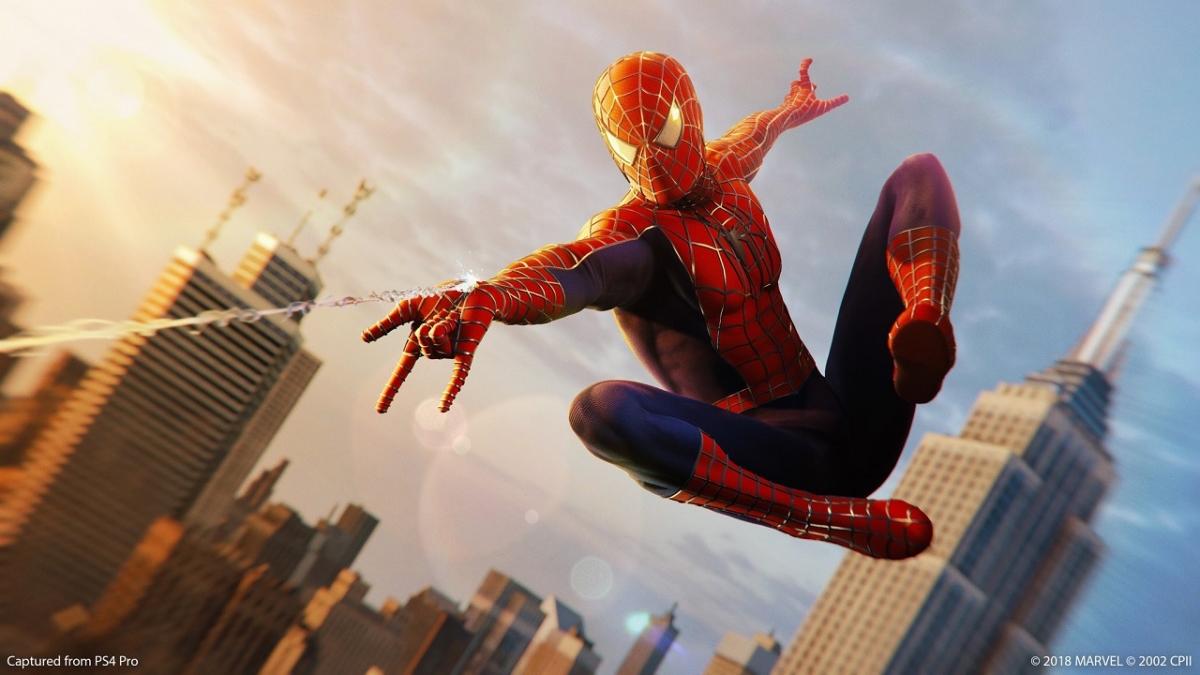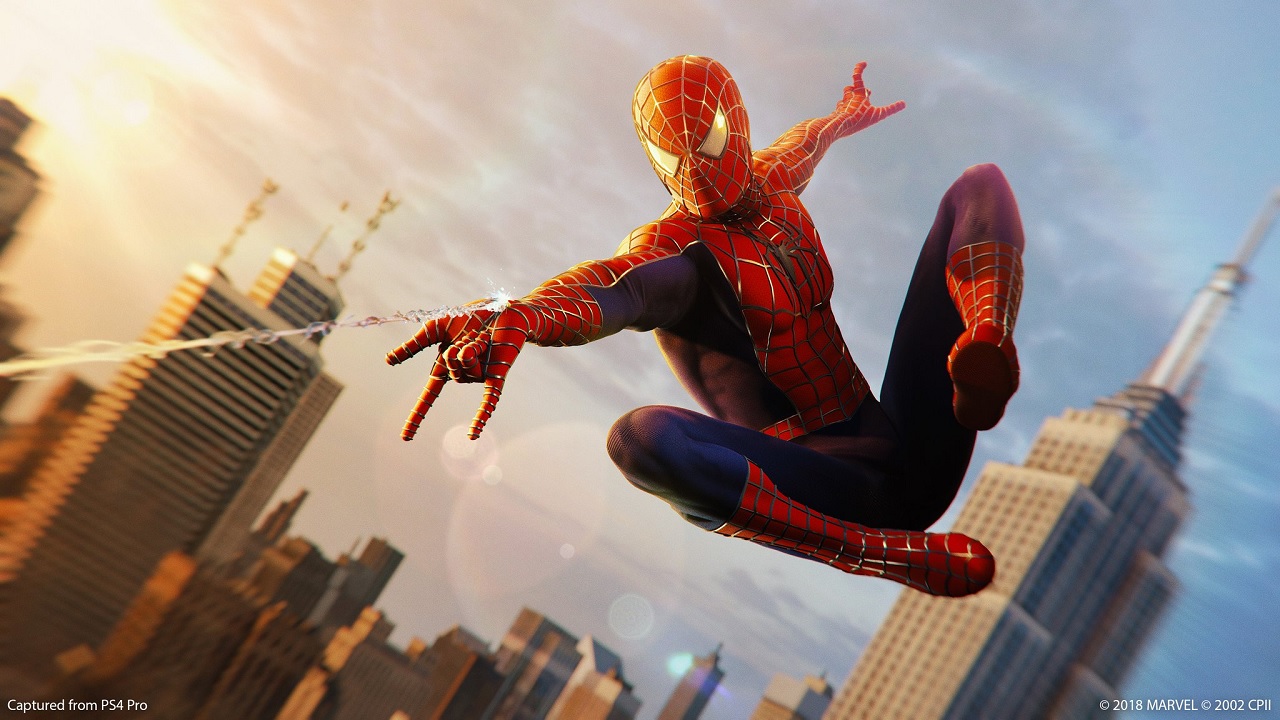 Telling the story of a more experienced Peter Parker is one of the best choices Insomniac has ever made. At this point, everyone knows who Spider-Man is – everyone knows who Spider-Man's villains are! Insomniac managed to make a Spider-Man game that broke through the barriers of many of the webhead's worse adaptations and also included an amazing story to boot.
[shunno-quote]Best Racing Games of the Year[/shunno-quote]
Forza Horizon 4 (Xbox One, Windows 10)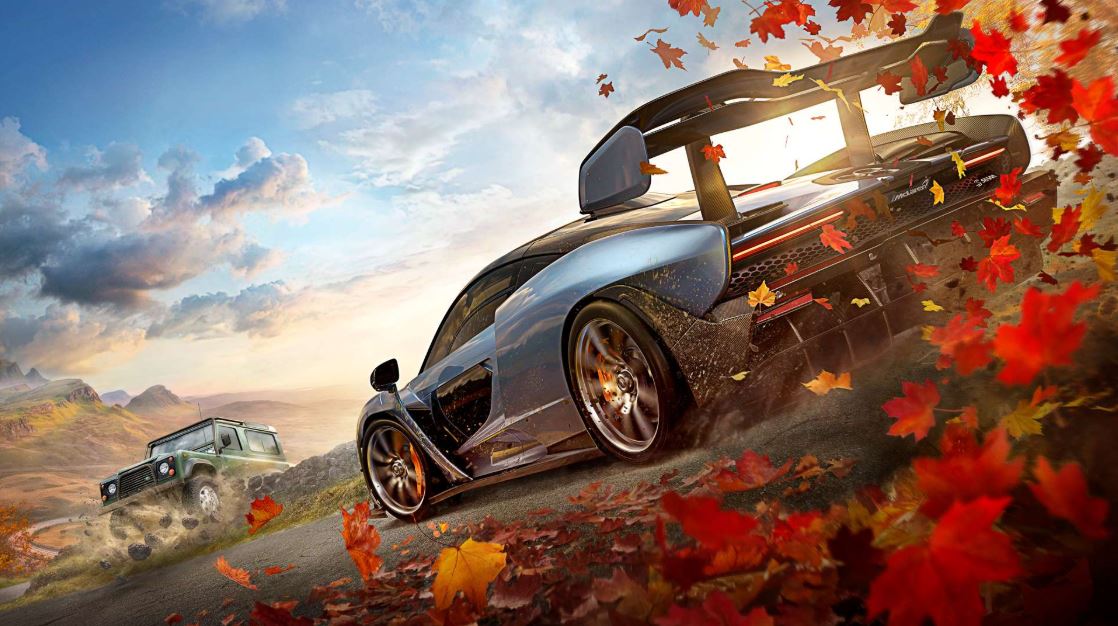 There are few racers as perfect as Forza Horizon 4. While its predecessor was impressive in size, scope and its large collection of vehicles, Horizon 4 manages to improve on it every step of the way. It looks nicer, it sounds amazing, there are hundreds of cars, there's a bloody Halo track!
Forza Horizon 4 isn't just the best racing game of the year, it's not even just the best racing of the generation. Forza Horizon 4 is the best racing game of all time. If you don't own an Xbox One or a Windows 10 PC but you love racing games, you're missing out on the experience of a lifetime.
Onrush (Xbox One, PS4, PC)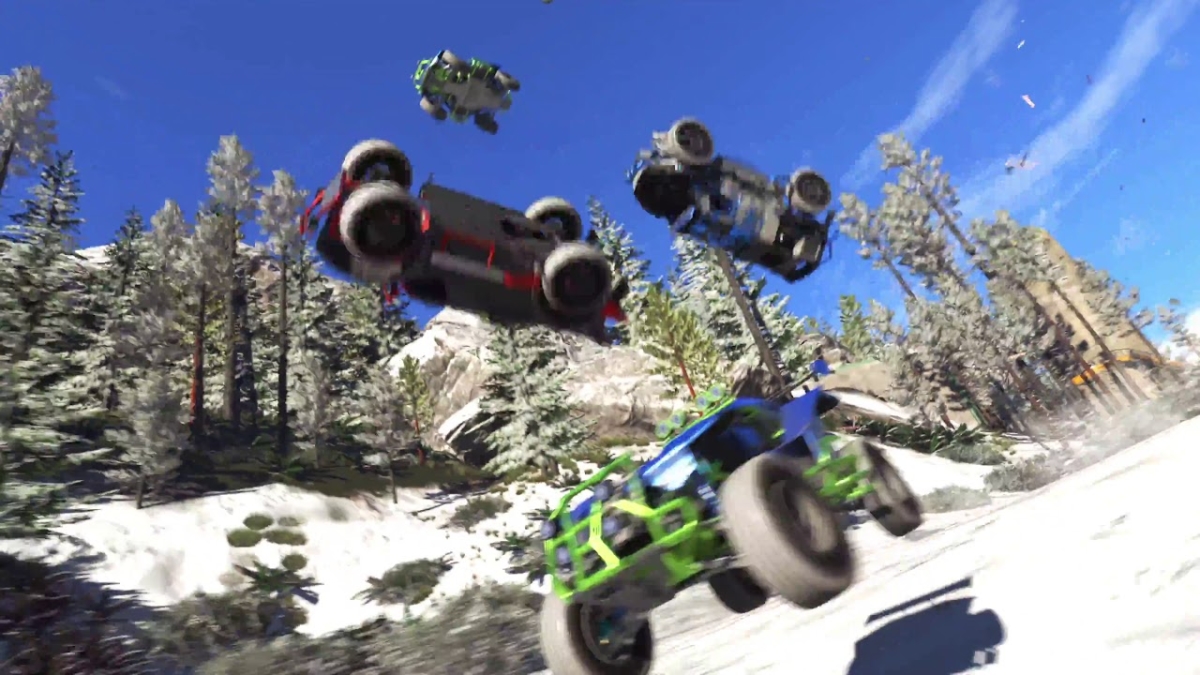 Onrush is a racing game inspired by Overwatch… and that's weird. Different cars have different roles and abilities and also, they have Ultimates. It's hard to describe and it's even harder to explain why Onrush is one of the most inventive racers to be released this generation.
It's a game that needs to be played to fully understand. If you play it you'll probably fall in love with it, almost instantly. It's one of those games that when you play you'll get that spark and that spark will keep you in love with it forever.
[shunno-quote]Best Brawlers of the Year[/shunno-quote]
Yakuza Kiwami 2 (PS4)
SEGA's revitalization of the Yakuza series in the West has been an amazing time for fans of the series. However, the Kiwami remakes are bringing something else – an introduction to the Yakuza series for modern gamers.
Kiwami 2 remakes the second game in the series and it is bloody glorious. Built from the ground up in Yakuza 6's Dragon Engine, the streets of Kamurocho and Sotenbori have never looked this amazing. A deeply engaging story, amazing cast and brutal brawler combat make Kiwami 2 a must have for PS4 owners.
Fist of the North Star: Lost Paradise (PS4)
If you like the Yakuza games, you'll like Fist of the North Star: Lost Paradise. It's an incredibly similar game in terms of its core gameplay, but Fist's combat is slightly tweaked from its predecessors to better match its gory anime inspirations.
Instead of being built on the Yakuza 6 engine, Lost Paradise takes a step back down the 5's. It's clunkier but also more reliable as the former's reliance on ragdoll physics is no longer a problem. It changes grabs—an important part of Yakuza's combat—for the visceral Hokuto Shinken moves. Brilliant, Brutal and Badass.
[shunno-quote]Best Hack-and-Slashes of the Year[/shunno-quote]
NieR: Automata (Xbox One, PS4, PC)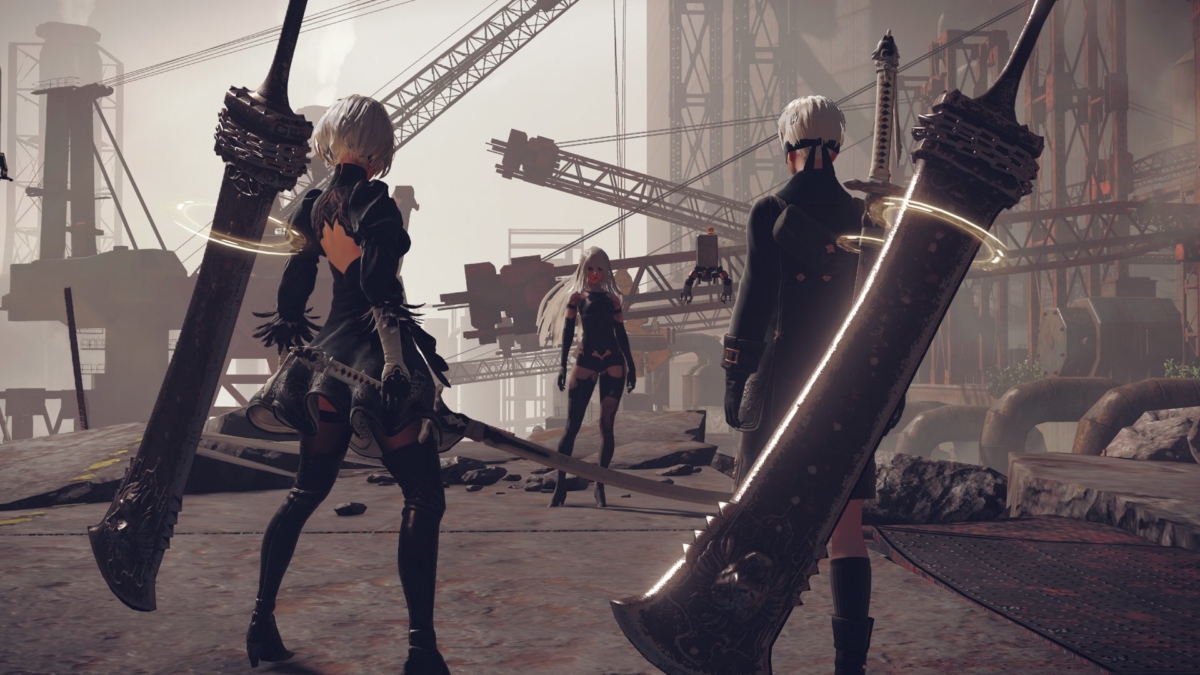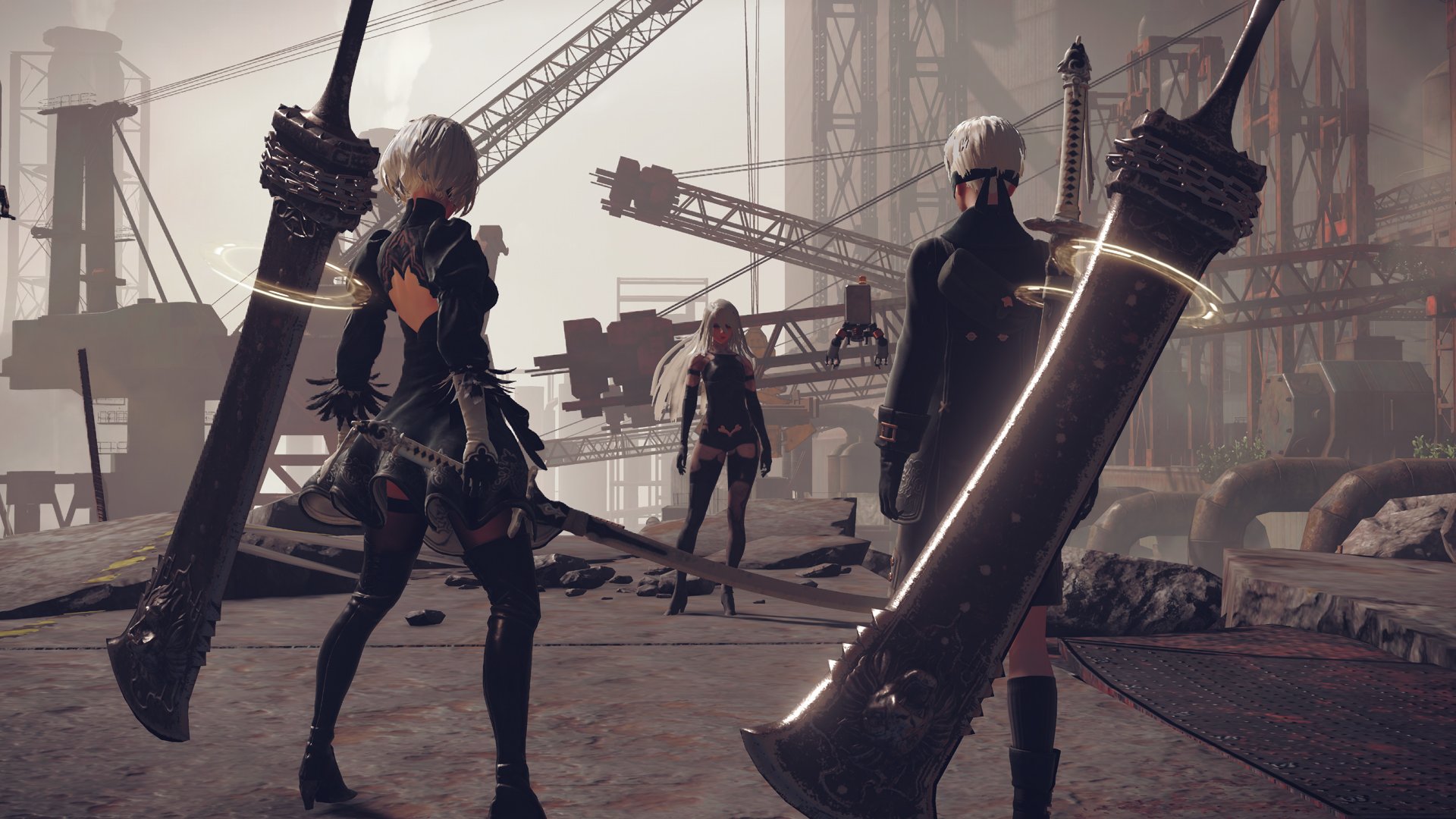 While NieR: Automata technically came out last year, it came out on Xbox One this year so I'm counting it. So, while it may be cheating, know this: you will never play a game that will get you as emotionally invested as NieR: Automata.
Amazing Platinum combat, unforgettable characters, and the best video game soundtrack to ever be released, NieR: Automata is the best hack-and-slash games you could ever play.
God of War  (PS4)
God of War's combat is something special. While it might not be as fluid and magnificent as that of NieR's, the savage and barbaric combat of God of War is truly a sight to behold. A switch to an over-the-shoulder camera does make a few combat arenas particularly tricky but it's something that you'll get used to over time. In fact, receiving one of God of War's weapons may just be one of my favorite video game moments of the year, too.
[shunno-quote]Best Indie Games of the Year[/shunno-quote]
Dead Cells (Xbox One, PS4, PC, Nintendo Switch)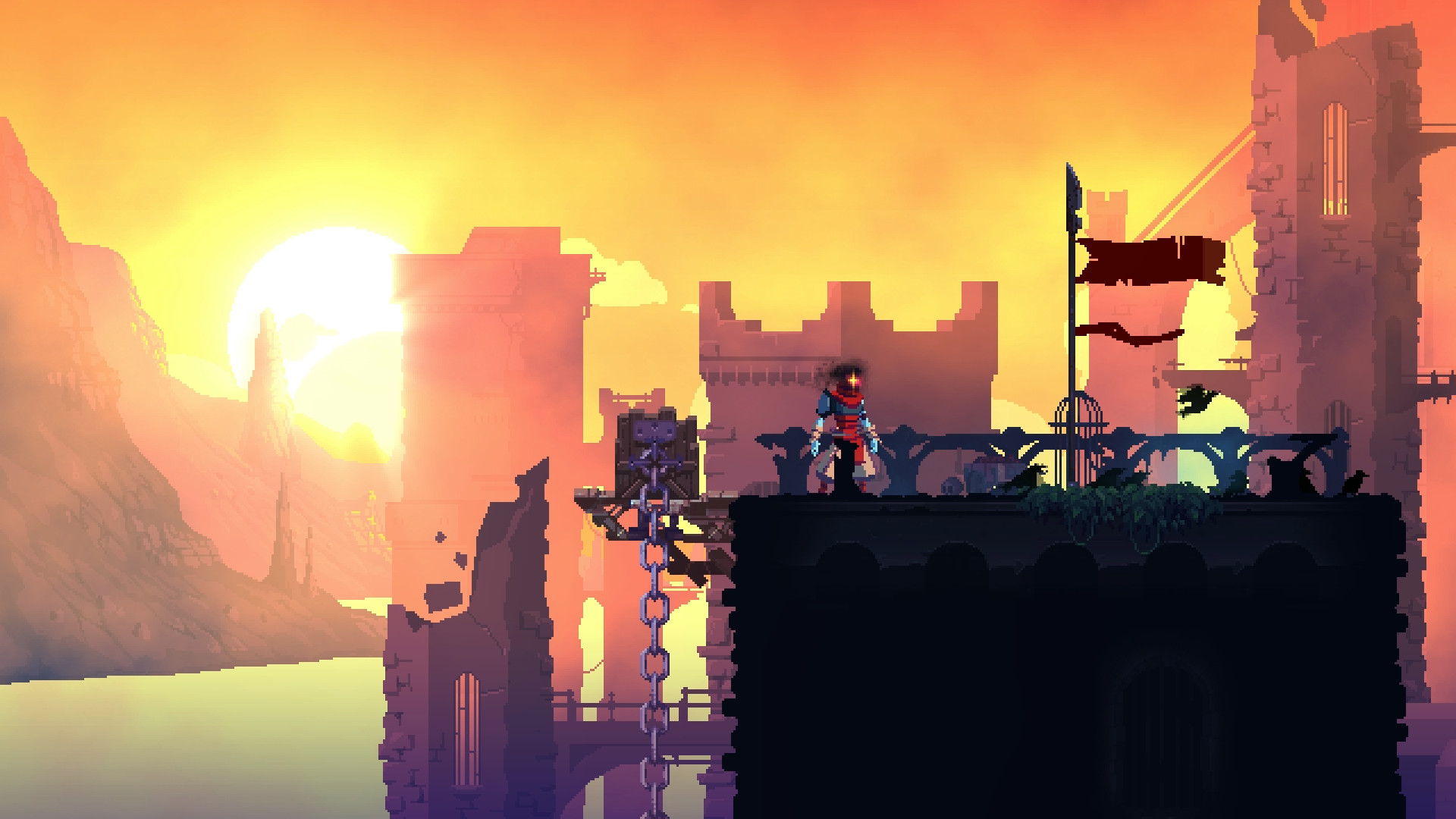 After a year in early access, Dead Cells is one of the shining examples of that form of release being done well. It released as a fantastic roguelike Metroidvania and, over time, became an absolutely brilliant one. It's a fast and frantic, it's engrossing, it elevates the genre. There's a magic feeling found in Dead Cells; once you start you'll never want to put it down.
The Haunted Island, A Frog Detective Story (PC)
Chosen by Ash (@ashwtm)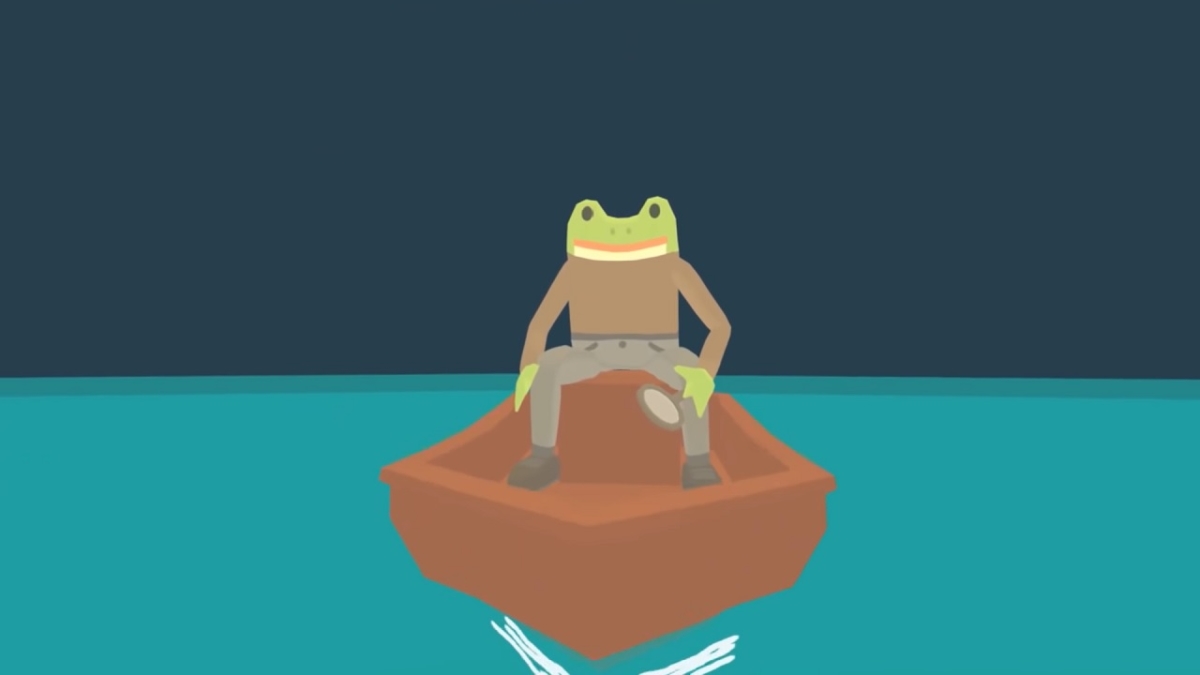 The Haunted Island, A Frog Detective Story is one of the most unique games we've played this year. It's not very long, it's not very exciting, but it's utterly engrossing. For just a few quid/dollars/euros or your regional equivalent, you can experience one of the most memorable indie games this year.
[shunno-quote]Best Ash's Late To The Party Game aka The Ash Award[/shunno-quote]
Persona 5 (PS4)
Where to begin with Persona 5? Do I talk about how riveting the story is? How well-defined the characters are and how impressive the attention to detail is? How the soundtrack complements the tone of the game so perfectly that I could write an entire essay on it? No. I actually don't talk about anything because I don't want to spoil the plot but trust me: Persona 5 should be on your list of games to play before you die. I may be biased because I went and got Yusuke Kitagawa tattooed on my ankle but, if anything, that should just tell you how great this game is.
https://twitter.com/ashwtm/status/1026839327735734272?s=21&fbclid=IwAR0UZ3RWwrzOwMfS11HwVdUfDHfh7f0tPcyhyAuJZTfw3IH_6Br-b-B3gYE