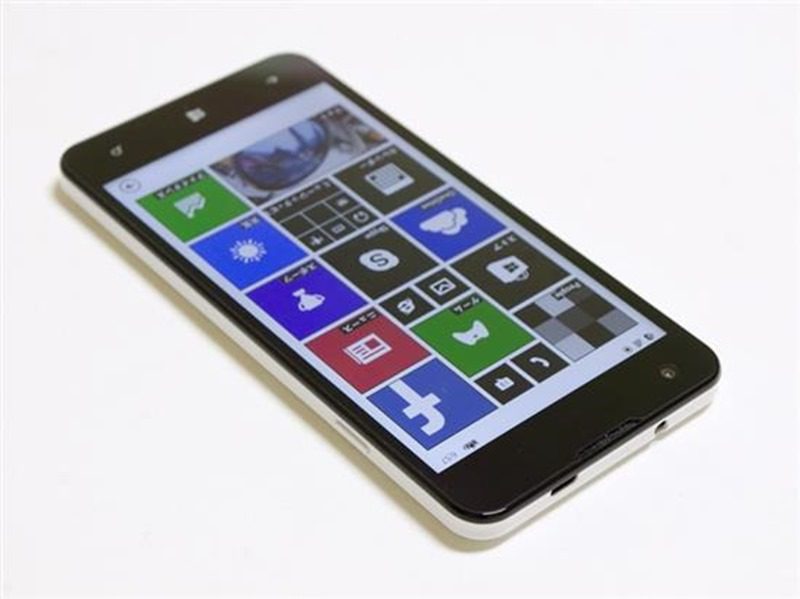 The first new Windows Phone in Japan, the Mouse Computer Madosma Q501, was released recently and was reviewed by impress.co.jp.
The handset is on sale for ¥ 30,000 which is about 240 dollars and available in two colours, white and black.
It has a 5 inch 720P screen with an 8 megapixel rear and 2 megapixel front facing camera, typical of Windows Reference Design handsets.
It is equipped with a removable 2300 mAh battery which delivers 460 hours of standby time and 9 hours of talk time on a single charge or about 7 hours while playing a video in loop with brightness set to 30 percent and volume levels to 15.
The handset is 70.4 × 142.8 × 8.4mm and weighs 125 grams.
From the 8 GB of internal storage 3.77 GB is free for user storage but of course the device support microSD card expansion.
With a Snapdragon 410 processor performance is good and is able to record HD or Full HD video.
The 8 megapixel camera delivers fast auto-focus and appears to take good quality pictures, however without optical image stabilization.
The handset features WP8.1 Update 2 and will be upgraded to W10 Mobile.
With screen quality, battery life and performance good, the main deficit appears to be the limited internal storage and the fact that Cortana is not supported in Japan.
The review in Japanese can be read here.
Via