Is Copilot the best AI companion out there? Help us find out by answering a couple of quick questions!
Curious about the most used software these days? Or do you want to see if you're using the best tool in your field?
This list of the most popular software includes all kinds of tools for different areas of expertise.
So, if you're a project manager, you'll find the best project management software here. For graphic designers, the perfect graphic design platform is waiting for you. No matter your profession, if your work involves a PC, you'll find an interesting app suggestion below. Let's get into it!
17 Most Used Software
Here are the most widely used platforms across different fields on PC:
1. Slack – Best Messaging App for Businesses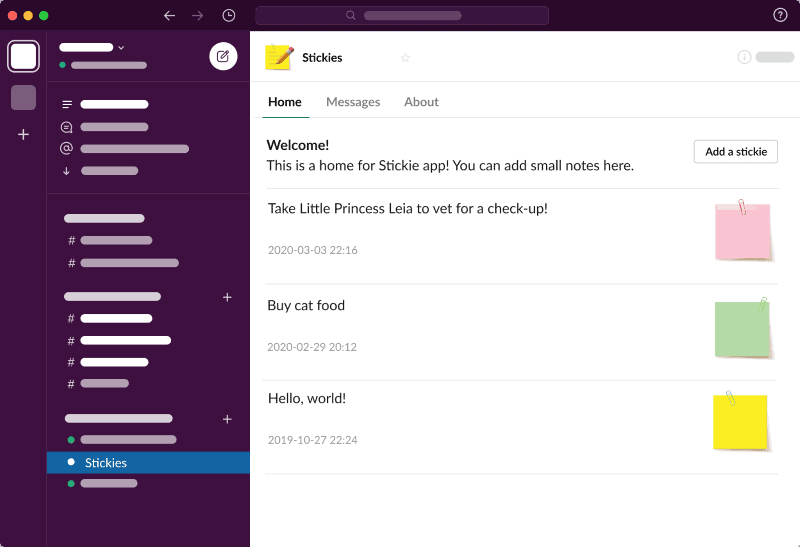 Slack is your ultimate tool for collaborating at work. Its intuitive interface and plentiful integrations make teamwork much easier.
According to Slack, it's so popular among businesses that 80% of Fortune 100 companies use it for collaboration. Even our editors, writers, and other team members at MSPoweruser rely on it.
Moreover, channels in Slack are like group chats. In public channels, you can share official announcements and have general convos. Meanwhile, private channels are accessible only to specific people with permission.
You can even direct message your teammates for causal chit-chat or focused discussions.
You can also react with emojis to convos. Plus, if you long-press a message, you can edit it and correct any typos.
2. Microsoft Excel – Best Spreadsheet Tool
Excel is one of the popular software applications for storing and manipulating data. A whopping 750 million users are opting for it.
The advantage is that Microsoft has a lot of other tools, and Excel can integrate well with all of them. Plus, using Excel for basic tasks doesn't require any training. The interface is super intuitive even for beginners.
Furthermore, adding comments to the Excel cells allows you to share your thoughts with the team or others with access to the sheet.
You can do basic math like adding, multiplying, and dividing within columns. Moreover, you can apply custom formulas to the columns. Best of all, shortcuts are a real time-saver for professionals.
3. Canva – Best Graphic Designing Tool
You can design professional posters and beautiful social media posts in Canva within seconds.
Whether it's a presentation, an Instagram post, a portrait poster, a logo, or even a resume – Canva has you covered. The tool automatically opens up the ideal-sized blank canvas for you to create.
Unlike other traditional graphic design tools out there, Canva is novice-friendly. It comes with a user interface that's easy to navigate, making it a great choice even for beginners.
On the left pane, you'll find the Elements tab that contains shapes, graphics, stickers, GIFs, and more. Professionals often use these elements while designing logos or any digital art.
Though the tool comes as a downloadable version, its web-based version is just as powerful.
4. Dropbox – Best Cloud-Based File Storage and Sharing Platform
Dropbox is a cloud-based tool that can save or share your data across the cloud. Your recent edits will automatically sync to Dropbox, ensuring that you'll have your latest work even when you log in from a new device.
One of my favorite features is Selective Sync. It lets you customize which files to sync and which ones to leave out.
Worrying about data loss? With Dropbox, everything is in safe hands. The software uses advanced encryption techniques to keep it safe from prying eyes. It even backs it up automatically so it stays in the servers if you lose the data on the primary device.
5. WordPress – Best CMS to Build and Host Websites
Not a coder, but you want to build your own websites? Worry not, WordPress can help you out.
WordPress is the most used content management software and a website builder with proven stats. 43% of the websites on the web are built with it.
The toolbar on the post editor has everything you need to format an amazing post. Hovering over the icons describes what each feature can do for you.
Editing is super important before releasing your post to the audience. However, sometimes you might feel the earlier version is more sensible. Thankfully, WordPress saves all the revisions you've made to a post.
Additionally, the platform integrates super well with many popular SEO tools like Yoast SEO, Rank Math SEO, Ahrefs, and more.
It also simplifies inserting media into posts. All you need to do is click Add Media, upload your files, and then insert them.
6. JIRA – Best Project Management Software
If you're working on a team project or managing one, you've probably heard of Jira. Regardless of the size and scale of your project, it effortlessly manages teams, tasks, and roles.
Jira basically makes sure you are on the right path and heading to the goal within the defined time frame.
You can see your progress and goals on the dashboard. You can also analyze your work and make any necessary adjustments to efficiently reach your goal.
Additionally, Jira can help marketing teams plan their major promotion events or finance managers plan the budget.
7. McAfee – Best Antivirus Software
McAfee offers unbeatable virus and malware protection. It also works as a password manager, a VPN, a phishing protector, and a risk detector.
When it comes to UI, it's intuitive, easy to navigate, and looks modern.
Most importantly, this antivirus quickly identifies malware sites and prevents you from accessing them. It saved me from phishing sites countless times.
You can also manually opt between quick scans and full scans. A quick scan rapidly identifies common attacks, while a full scan comprehensively scans your entire system to spot all major and minor malware.
8. Opera – Best Private and Secure Web Browser
Looking for an intuitive web browser with robust security and privacy features? Opera is an innovative browser with a built-in VPN that effectively hides your IP.
I was surprised by how customizable Opera is with all its different features like light/dark themes, wallpapers, available extensions, and more. Its built-in ad blocker stops all the annoying pop-ups.
Opera also has a convenient battery saver that's great if you forget to charge your device. Furthermore, its sidebar messaging feature is perfect for quick communication.
Finally, with private browsing, even Opera won't have a clue about what you're searching for.
9. 7- Zip – Best Open-Source File Archiver
7-Zip is one of the most popular tools for handling extensive files. It's decent free software that archives various big files at high compression rates.
Furthermore, it can compress files into 7 different formats and unlock over 30 distinct file types.
Moreover, 7-Zip has its own compression format called 7z. It's known for its expertise in maintaining data quality, although it might be a little slow.
10. Adobe Photoshop – Best Photo Editing and Graphic Design Software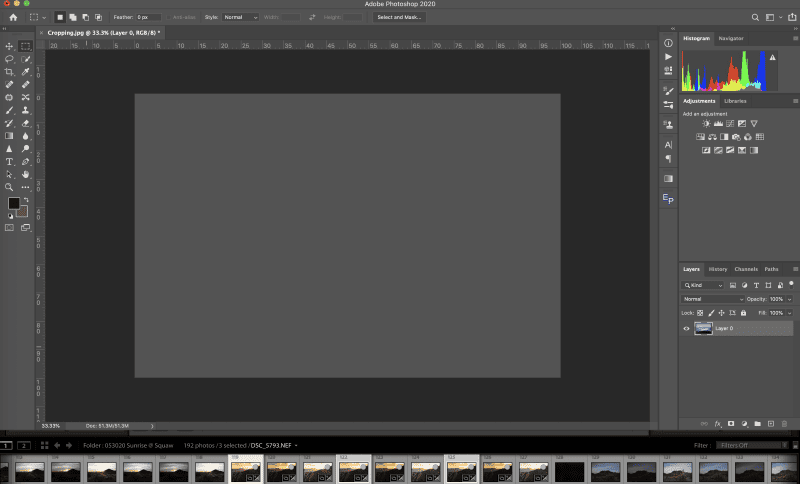 When it comes to digital art or photo editing, the first thing that pops into the minds of many is Adobe Photoshop. It's suited for photo manipulation and creating something creative from scratch.
Features like adjusting layers, clone stamping, blending modes, masks, and more, are favored by professional graphic designers and photo editors.
Even though there's a learning curve, Photoshop can give you expert results. There are also plenty of free and comprehensive resources to learn Photoshop. Still, this level of quality comes with a premium price tag.
11. Figma – Best Interface Design Tool
Figma is the most used software for people who create UI/UX designs for websites, mobile apps, or other digital products.
This tool makes UI design easy for anyone, even complete novices. All you have to do is connect UI elements and set interactions, and it'll generate an amazing live design.
I also have to mention how great Figma's collaboration feature is. The whole team can work on the project at the same time, and they can do it right from the comfort of their home.
Moreover, the software automatically syncs your data to the cloud so the latest updates are backed up in real time. The web version is also just as powerful as the desktop one.
12. GitHub – Best Code Sharing and Collaboration Platform Among Developers
Whether you're a developer or not, you've probably come across GitHub at some point. It allows you to store, track, and collaborate on developing digital products.
Once you sign up, you can upload project files to either private or public repositories. Anyone can access public repositories, while you need permission for private ones.
What's more, GitHub truly excels in its collaboration capabilities. You can add your team to the collaboration list and work together in real-time.
Moreover, GitHub can serve as your personal brand hub, where you can share your profile like a resume or portfolio to showcase your work.
13. TeamViewer – Remote Access and Control Computers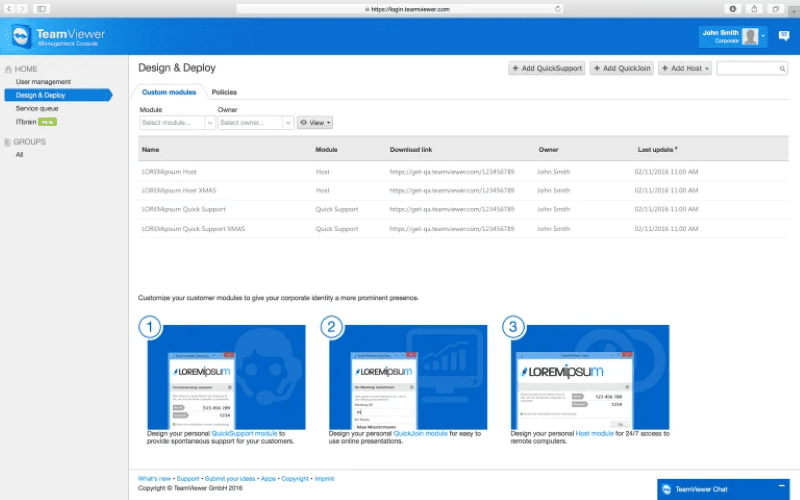 TeamViewer lets you remotely access other devices anywhere and anytime. It works across platforms, so you can access your mobile device via desktop, iOS device via Android, and more.
You can also easily transfer files between connected devices.
Customer service experts often rely on this tool to fix issues or guide users on the products.
To create a session, click on the Remote Support tab on the left pane. Then, click on Create a Session > Enter the Session name > Share the session code or link with the participants > Click Save.
14. ChatGPT – Best AI-Powered Language Model
ChatGPT is an AI chatbot built on top of the booming technology of Generative AI. Trained using natural language processing and complex ML models, the tool creates human-like responses to your text prompts.
A major plus is it can save a lot of time for you. While you search for something on Google, ChatGPT understands what you ask for and delivers you the exact content within seconds.
It can be a great learning tool, as well! You can learn a language, code, copywriting, and many more. Plus, ChatGPT can help out with content generation and marketing plans.
It's as simple as logging in, clicking on "New Chat", and asking questions. The more specific the questions are, the more accurate the answers will be.
15. EaseUS Backup – Best Data Recovery Software
Did you accidentally delete an important file and empty the recycle bin? EaseUs can help out!
EaseUS is the most used software for file recovery. Maybe you lost your data when formatting your device. Or perhaps your HDD got corrupted and the data got damaged.
In any case, this tool can bring back any type of media, supporting 1000+ file formats. Plus, it works on a wide range of storage devices like USB, HDD, memory card, PC, and others.
I stick with EaseUS for all my data recovery for another great reason: it can also restore corrupted image formats and repair damaged videos or documents.
The recovery process is a simple three-step procedure:
Find the location of data loss in your device.
Run a scan of that location.
Preview and recover the lost data.
16. Chrome Browser – Most Popular Web Browser
Chrome is the most used software for browsing the web. Its intuitive and user-friendly interface is attracting millions of users.
You simply input your search query, and Chrome quickly responds and loads the web pages within seconds. Chrome also has countless handy extensions. You can use them to improve productivity or customize the browser. Additionally, you can seamlessly integrate many popular tools into the browser.
Google regularly updates the browser to fix bugs and make it more safe and secure. You can enable Safe Browsing to block malware attacks and dangerous sites.
17. VLC Media Player – Best Open-Source Multimedia Player
You've got a bunch of audio or video files on your computer and you're looking for the best tool to play them? VLC media player is an open-source software that can play multimedia files, DVDs, VCDs, CDs, and many other formats.
Its simple and intuitive UI allows users to easily access audio, video, playback, and subtitle features right on the homepage. But subtitle synchronization is what sets this tool apart from others. You can add the subtitle file and customize its speed.
Best of all, it's completely free, without any in-app purchases or ads.
---
So, now you're familiar with all the most used software. As you can see, they're popular for a reason. Feel free to give them a try if you haven't already, and share your experiences in the comments below!