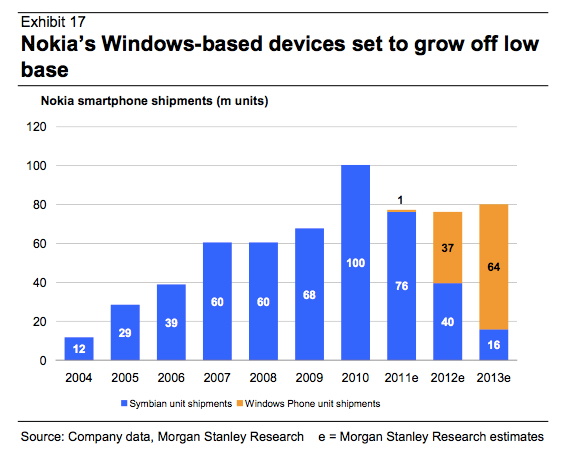 We posted on this story earlier, but then we were more concerned with future predictions of Nokia selling 37 Windows Phones in 2012.
TechRadar however spotted a completely different angle on the story, noting that with that little 1 above the 2011Â column Morgan Stanley has indicated Nokia has shipped 1 million Lumia handsets in 2011, all within the last 6 weeks of the year.
That number would exceed estimates by certain analysts which pegged the number as low as 380,000Â but of course there remains the difference between shipped to phone stores and actually sold to customers coming through the doors.
It is unlikely Microsoft will start releasing activation numbers until they have something impressive to announce, likely leaving us with rough estimates for some time still.
Via T3.com