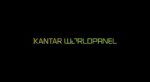 The latest Kantar results for the 3 months ending July 2014 are out now, and the numbers show some signs of a European recovery, likely led by the Nokia Lumia 630 and to a lesser extent the 930.
At 9.9% market share Windows Phone numbers are once again up in UK,  while Windows Phone sales has once again overtaken iOS in Italy at 13% of the market.  The OS also continues to keep big year on year increases in Spain, though at 4.8% it is down on last months 7.5% numbers.
Sales are however down in France and Germany, I think reflecting lack of traction of the Nokia Lumia 930, particularly in Germany, which always had a preponderance of high end Windows Phones.
In USA market share is marginally up at 3.9%, and in Australia there are also month on month improvements.
Overall in EU  market share is up year on year at 8.5%, while iOS on the other hand is down to 1.6% Year on Year.
We should see the full impact of new handset releases over the next 2 months, but it appears that Windows Phone is finally starting to turn the corner after a very fallow spring.
See the full numbers after the break.
See last month's number's here.