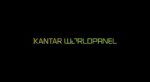 Kantar has released their smartphone market share numbers for the 12 weeks ending June 30th.
The numbers show some positive response from the release of the Nokia Lumia 630 in May and June in Europe, with market share increasing in in Germany UK and Italy, and in Europe overall to 8.8%, from 8.1% last month.
See the full numbers after the break.