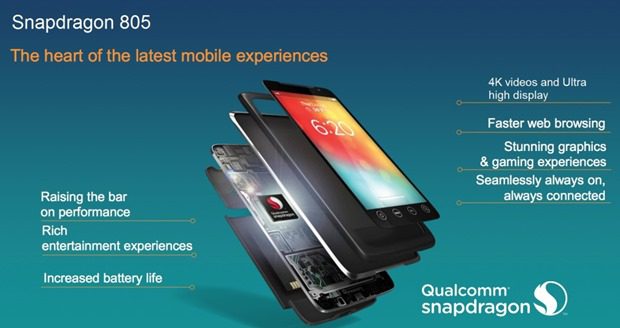 We have already heard about the two GDR updates expected for Windows Phone 8.1 in 2013, with GDR1 being mainly bug fixes, and GDR2 to be more feature rich and offer improved hardware support.
Now NokiaPowerUser has been shown more info from their sources about GDR2, and they report even greater support for powerful hardware.
According to NPU GDR2 may bring support for 2K resolution display and the Snapdragon 805 processor.
The Snapdragon 05 processor can run up to 2.7 Ghz, comes with the Adreno 420 GPU with up to 40% performance improvements and lower power consumption, and support for 4K screen resolution, better power management, Quick Charge 2.0, a new low-power DSP for even longer music playback, USB 3, WIFI 802.11ac3, support for 55 megapixel cameras and much more.
While a Windows Phone using such a chip will not offer all these features, it does enable OEMs to push the boundaries of the current state of the art for smartphones.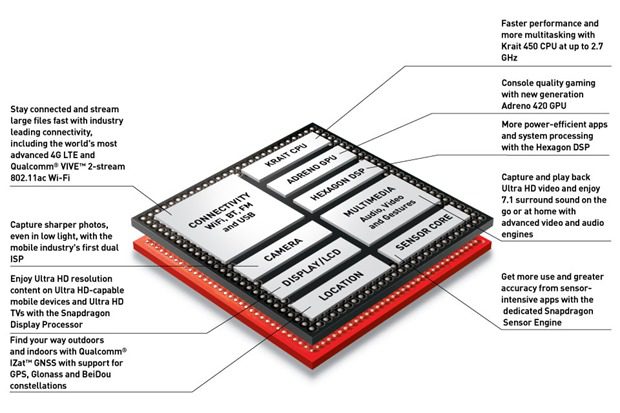 Read more about the processor here.