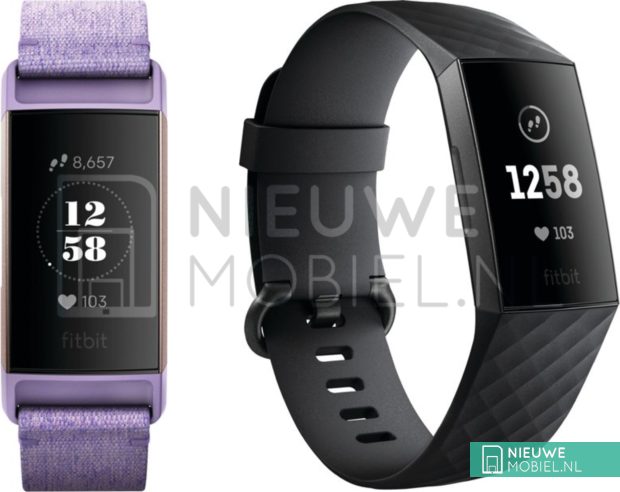 A few days ago the first images of the next generation of Fitbit Charge were revealed.
The Fitbit Charge 3 appeared to be slightly changed from earlier, missing the side button, suggesting Fitbit would have real touchscreen functionality.
Now the full details of the device have been revealed in a new leak. The leak confirms the device will have a full touch screen interface which would allow the device to send Quick Replies like the Ionic and Versa.
It will also be waterproof to 5 atmospheres, and water-resistant up to 50 metres, making it swim-proof for the first time.
There will also be a special edition with an NFC chip to allow support for Fitbit Pay.
The leak also confirms the device will only have "connected GPS" ie relying on the GPS in the phone, vs being built-in.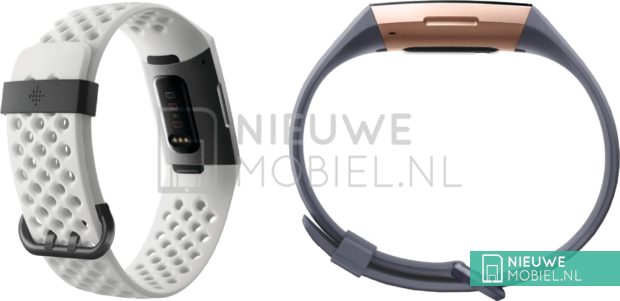 Unfortunately, there does not appear to be any new sensors, but the bands remain removable.
See the full specs below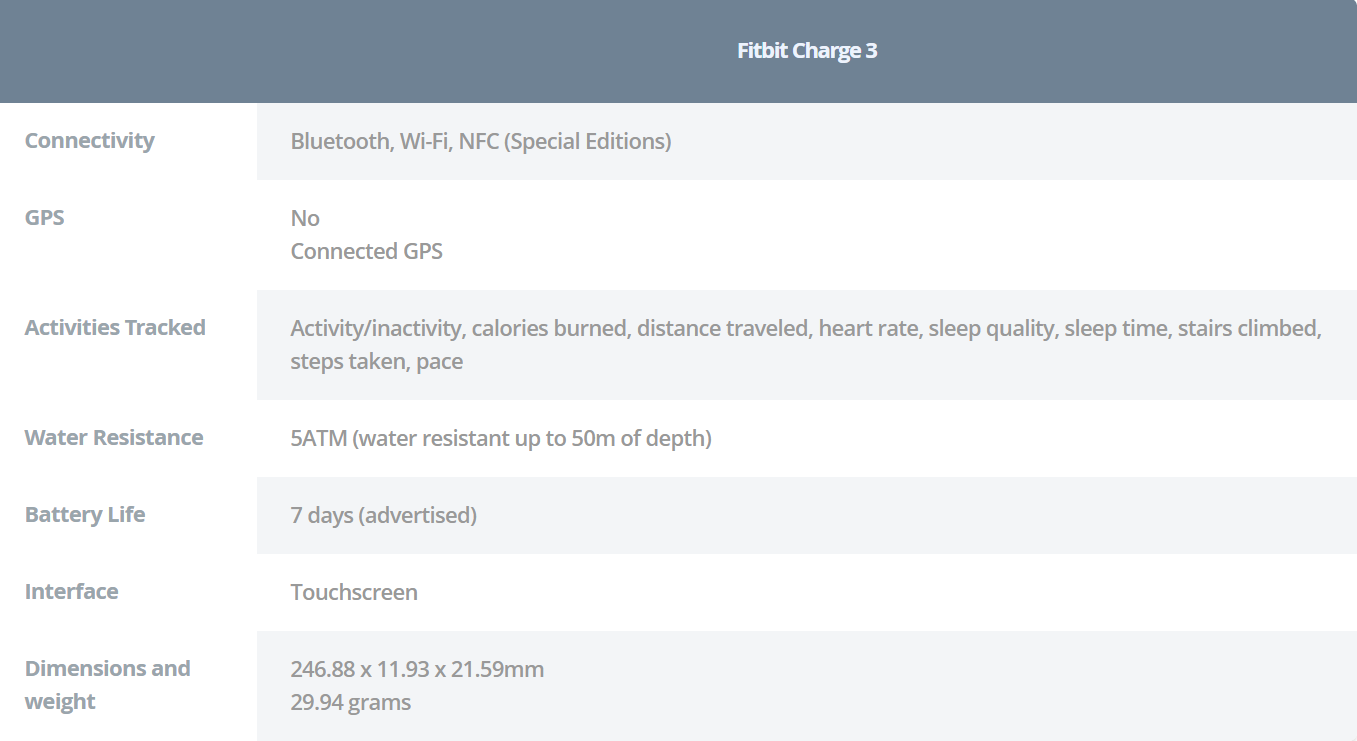 The last Fitbit Charge was revealed at IFA, and it seems likely the next one will also be announced at IFA 2018, due this August.
Source: AndroidAuthority