More details about Microsoft's Zune on Windows Mobile initiative.
3 min. read
Updated December 18th, 2008
Published December 18th, 2008
---
Readers help support MSPoweruser. When you make a purchase using links on our site, we may earn an affiliate commission.
Read the affiliate disclosure page to find out how can you help MSPoweruser effortlessly and without spending any money. Read more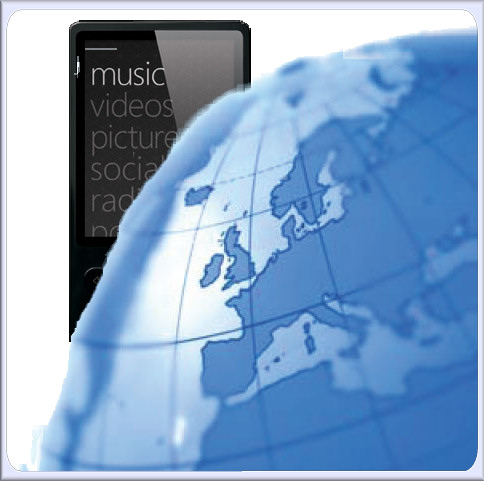 Techflash has been reading the tea leaves found in Microsoft's various job offerings on the internet and has extracted these meaningful quotes:
"Zune Services is building an entertainment store for a wide range of Zune clients or 'tuners'. Today these tuners include the Windows PC client, the Zune web site and the Zune device; in the future there will be more. Each of these tuners access a set of rich web services implemented by Zune and soon by Musiwave as well." (source)
ie the Zune service will be in the cloud but extend to other devices which are not Zunes.
"The Zune organization is making a strategic change from a 3rd party content provider to in-house. We need to rebuild, re-architect, and revitalize a content ingestion pipeline that powers the entire Zune business. And we have a very short time to do it."(source)
ie. they need to urgently license content for their service.
"We're building a team in Redmond to help power Zune Marketplace. This job would work towards the overall strategy and collaborate closely with the Zune Redmond team and the Musiwave Paris team." (source)
"As Musiwave powers Zune Marketplace, we'll need to 'ingest' data from multiple sources and process it in a way that's optimal for Zune to show to the users. We'll also continue to look at new types of data we can load into our system and expose to make music in Zune an ever richer experience." (source)
ie. Musicwave is re-orienteering their business to better serve the Zune marketplace.
To expand the service beyond USA they need to license content in Europe, which is always a difficult process. The MUsicwave purchase last year helps, as they already have rights to distribute music to mobile devices. Mobile operators such as Orange, Vodafone and T-Mobile use Musiwave for ringtones, music and other content. They are also looking beyond music, presumably including artist meta-data and maybe even music videos.
"For the record labels, Music is a business and in order to let consumers enjoy music in new and interesting ways, Zune has to license music from the labels implement certain controls. To enable new experiences with Music, we're hiring a developer to understand these requirements and implement them for Zune's music offering." (source)
ie. we need DRM.
Very few people could truthfully argue that Microsoft's Zune music service is not better than Apple's offering, but the service has remained stuck in USA, where it faces a very embedded incumbent in the form of iTunes. If Zune is to expand to Windows Mobile, which frankly has a better presence and reputation in the rest of the world than USA, Microsoft needs to take their service global, and it seems that is the goal of these latest job postings.
One does however wonder how far Microsoft has progressed in this goal, if they are still in the process of recruiting their team. Certainly the service could not possibly be ready to launch at CES in 3 weeks time.
Source:Techflash.com