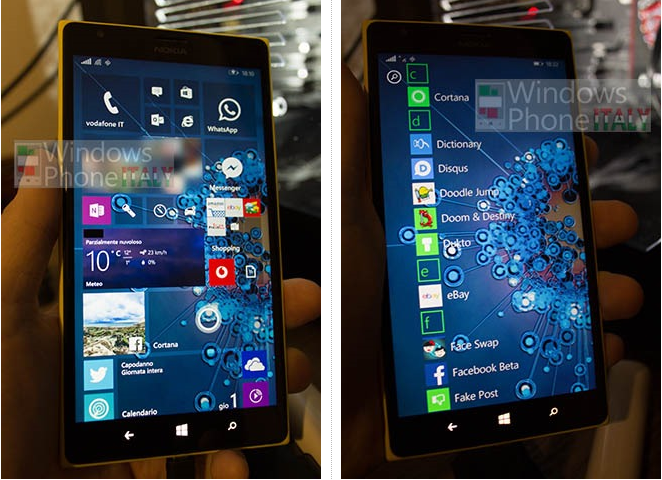 WindowsPhoneItaly claims to have seen the new Windows 10 for Phones Start screen, and has recreated them in the two mock-ups above.
The pictures show a panoramic wallpaper which stretches from the start screen to the app list, behind the tiles instead of on the tiles, with semi-opaque tiles.
They note that the older options of the black and white start screens are also available.
The mock-ups are consistent with other leaks around the area, so this is likely part of what we will see, hopefully on the 21st January when Microsoft is expected to show off the Metro/Modern part of Windows 10, though we do expect in addition the presence of Start Screen groups with labels, just like Windows 8.1, and the option of larger double-height tiles also.