Mobile GamerTag is an application that shows you the GamerCard of any xbox 360 GamerTag on your Windows Mobile/Windows Phone.
The project started by getting the GamerCard from Microsoft website by using their "Share your GamerCard" link but has now expanded to use Duncan Mackenzie's webservice, which allows more information to be fetched from Microsoft servers.
Version 2 was released recently brings the following new features:
– New user interface (Changed the buttons to match windows 6.5 UI).
– Works on VGA and WVGA (QVGA to come soon).
– Added a "Friends" tab which is configured through the "Settings" tab.
– Users can check for program updates through the "Settings" tab. 
– Appreciations can be shown through the donation button in the "Settings" tab.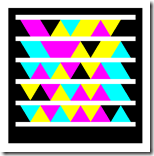 – High Resolution Icon/PNG Image for the new Windows Mobile 6.5 Start Menu.
– Friends can be individually updated by clicking on the Friends' Avatar image (Saves some internet bandwidth).
The app requires .net CF 3.5.
Read more about the application here, click here to download the cab or use this Microsoft Tag (gettag.mobi) here.