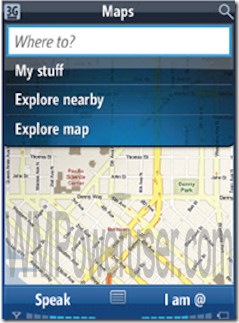 Earlier this year Mary Jo Foley of the ZDNET "All about Microsoft" blog has been tipped to the purported Windows Mobile Chassis Minimum specs which OEM's have to comply with.
The specs follow below:
WM7 Chassis 1 Specification

Core requirements:
Processor: ARM v6+, L2 Cache, VFP, Open GL ES 2.0 graphics HW (QCOM 8k, Nvidia "Tegra" AP15/16* and TI 3430 all meet spec)
Memory: 256MB+ DRAM, 1G+ Flash (at least 512MB fast flash – 5MB/s unbuffered read @4K block size)
Display:  WVGA (800×480) or FWVGA (854×480) 3.5" or greater diagonal
Touch: Multi-touch required
Battery: Sufficient to meet Days of Use LTK requirements.
Controls: Start, Back, Send and End are required (soft controls allowed as long as they are always present).

Peripherals:
Camera: 3MP+, flash optional, 2nd camera optional (VGA resolution sufficient)
GPS: aGPS required
Sensors required: Light Sensor, Compass (3 axis, 5 degrees, 100 Hz sample rate), Accelerometer (3 axis, 2mg resolution, 100 Hz sample rate)
USB: High speed required, 20 MB/s transfer rate.
BlueTooth: BT2.1 required, must run MSFT BT stack, CSR BlueCore6 or later recommended.
Wi-Fi: 802.11B/G required, must run MSFT Native Wi-Fi stack, Atheros 6002 or Broadcomm 4325 recommended.
Connectors: Micro USB and 3.5mm Audio required.

Options:
FM tuner:  If tuner HW is present it will be detected and supported by the Media application.
Haptics
SD Card (Micro SD recommended)
DPAD, qwerty or 12/20 key keyboards all optional
The specs tend to read more like a fanboy dream than reality, but if real, the the specs seem to address the majority of hardware issues many have had with Windows Mobile so far. Particularly encouraging is the required presence of hardware graphics acceleration, multi-touch screens and, finally, 3.5 mm headphone jacks and standard microUSB connectors.
If these are the real minimum WM 7 specs, are you satisfied, or is there something major missing?  Let us know in the thread.