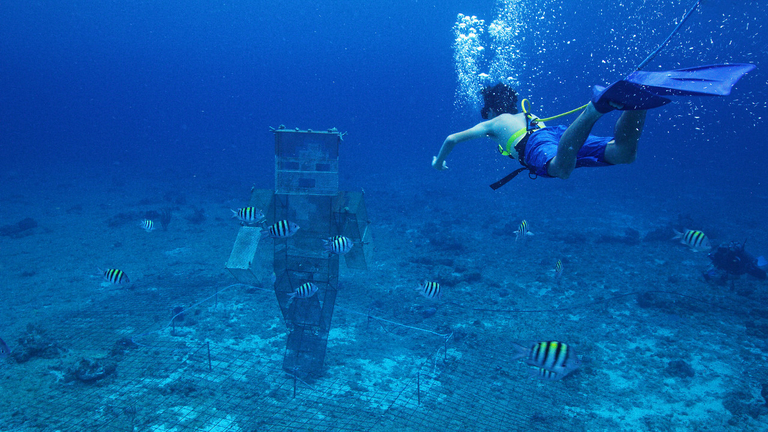 Minecraft's Update Aquatic is one of its biggest updates yet and in celebration the company has partnered with YouTubers and streamers to raise money for charity and save the oceans.
By teaming up with Rabahrex, Logdotzip and Stacyplays, they challenged them and their fans to design unique structures to help coral reefs in our real world oceans. The community was also tasked with placing 10 million coral blocks underwater in Minecraft, with the knowledge that if they did so a considerable amount of money would be donated to The Nature Conservancy on Minecraft's behalf.
To little surprise, the community knocked it out of the park and $100,000 was donated to The Nature Conservancy. You can read more about their work here.
In addition to that initiative, all proceeds from your purchases of the Aquatic Skin pack go to The Nature Conservancy as well.
Minecraft is in it for the long haul and plans to periodically update fans about the project within the coming years so we can see how the coral crafting is going.