Earlier this year, Microsoft brought Windows Phone's WordFlow keyboard to the iPhone. WordFlow worked very nicely on the iPhone, it had everything you would expect to see on a general keyboard — for example, it had a pretty sweet one-handed mode and a lot of customization options. Since then, the keyboard didn't really get a lot of new features. Following Microsoft, Google also launched its own keyboard app for the iPhone — called the Gboard. Google's Gboard was very different from Microsoft's WordFlow, and it wasn't a run-of-the-mill third party keyboard app. It had Google Search built-in, which allowed you to easily search for things like nearby places, GIFs, emojis and share them very easily — without having to open any other app. It was that simple.
Microsoft is now getting ready to take on Google's Gboard. The company is currently testing a major update for its WordFlow keyboard on the iPhone with a group of testers. The major update will introduce a number of new features to the app, which will put WordFlow ahead of Gboard pretty easily. In fact, the next update for WordFlow could possibly make you use it as the default keyboard on your iPhone.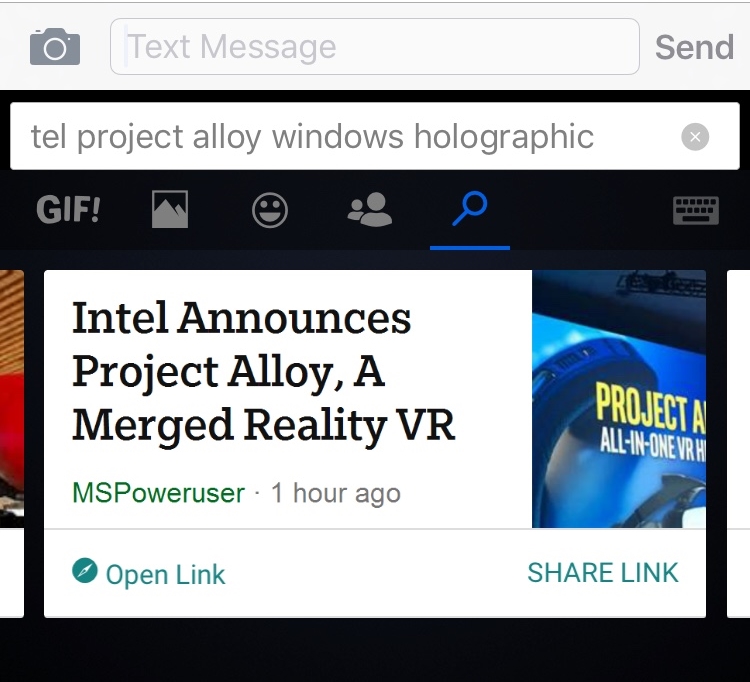 With the next update for WordFlow, Microsoft is adding all the search-related features which you'll find on Gboard — this includes GIFs, images, and even emojis. Additionally, you will also be bale to look up nearby places, videos, facts, weather forecasts, and a lot more. Needless to say, most of these Search features are powered by Bing. There is also some other features such as the ability to search for contacts and share phone numbers very easily, which can be very useful.
WordFlow will also support one of the best features of 3D Touch on the newest iPhones: the ability to move the cursor with 3D Touch. This is one of the main reasons why I didn't use WordFlow as my default keyboard when Microsoft launched it back in April. And if you still want more customization features, Microsoft has some new themes coming with the next update, too.
So, to recap, here's the full list of features coming to WordFlow:
Search for GIFs, images, and emojis to better express yourself
Find Contacts – when you need to share that person's phone number
Look up restaurants, news, videos, facts, weather forecasts, and much more
New predictions, including GIFs: icons that show up as you type along with word suggestions that can help you express yourself better.
Control the cursor placement with 3D Touch
Accuracy improvements, particularly around space bar, and in arc mode
Support for iOS Text Replacement function
New themes!
Microsoft's WordFlow keyboard certainly is one of the best third-party keyboards available on the iPhone. As for Android users, the company still doesn't seem to have anything share for those using Android. And if you are on Windows Phone, you probably won't be getting any of these new features on WordFlow anytime soon.