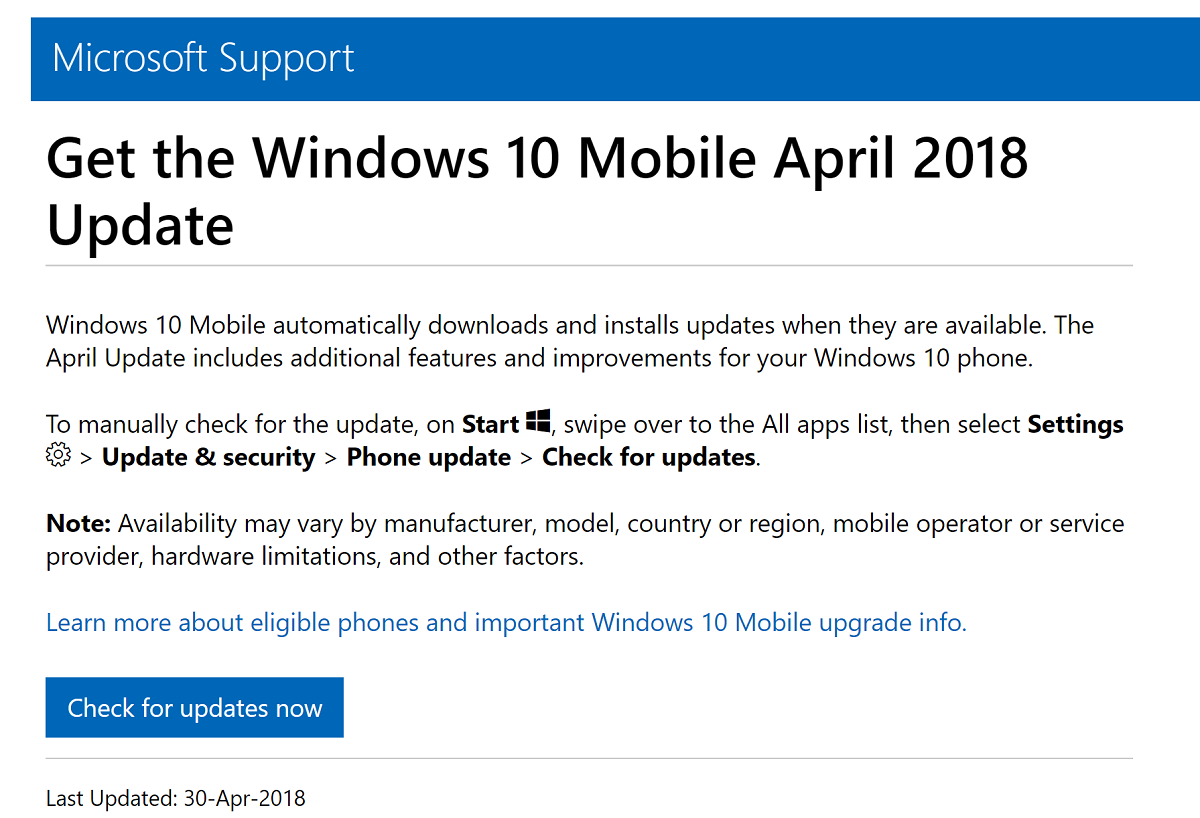 When we wrote yesterday about Microsoft certifying their new April 2018 Update Bluetooth stack for Windows 10 Mobile we said that if one thing was certain, it would be that this update will not be pushed out to existing handsets.
Colour us confused today then, when a recently updated Microsoft support page clearly suggests that such an update will indeed be made available.
The site claims:
Get the Windows 10 Mobile April 2018 Update
Windows 10 Mobile automatically downloads and installs updates when they are available. The April Update includes additional features and improvements for your Windows 10 phone.
To manually check for the update, on Start , swipe over to the All apps list, then select Settings > Update & security > Phone update > Check for updates.
Note: Availability may vary by manufacturer, model, country or region, mobile operator or service provider, hardware limitations, and other factors.
When checking Microsoft's site for update-eligible devices that page however still talks about the Creators Update and Fall Creators Update for Windows 10 Mobile, with no mention of the April 2018 update.
It still remains likely that we are looking at an error or miscommunication, but things are certainly getting more interesting.
Via WindowsLatest