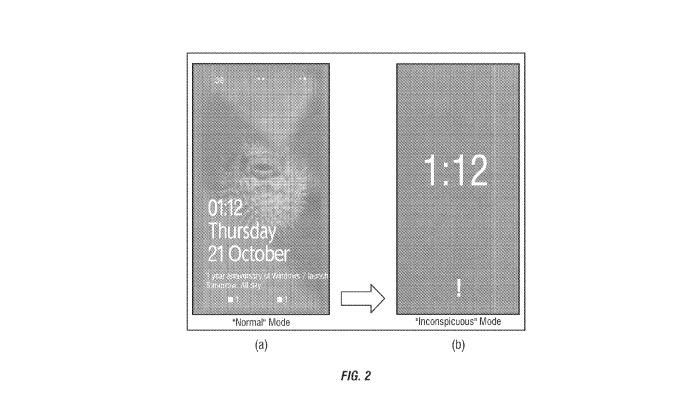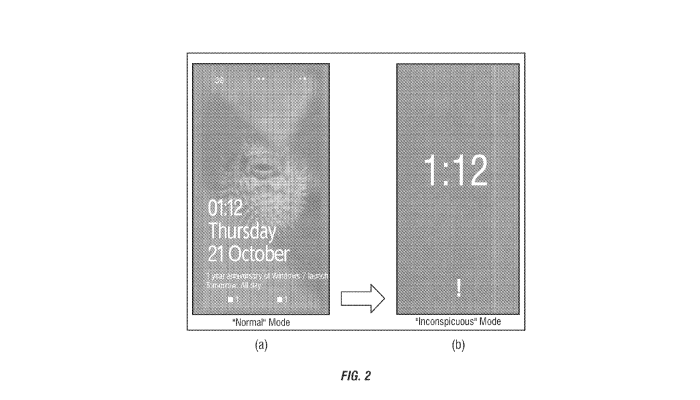 Let's be honest: it's pretty annoying to change the brightness, volume and other stuff when you're going to a theater or meeting. Of course, there is quiet hours on Windows Phone – but, Microsoft is working on a new feature, dubbed as "inconspicuous mode" which will make your phone less annoying and much smarter.
The patent suggests that the inconspicuous mode will be able to automatically change your brightness, mute sounds, and several other stuff when you're in a theater or sleeping. It'll also reduce the information on your lock screen. So how will your phone detect when you're in a theater (or any other event)? Well, it's pretty simple – the "inconspicuous mode" will be able to detect it using GPS, NFC and Wi-FI MAC addresses. That's not all – it'll also trigger the settings by gathering data from your calendar as well as browser history. For example, if you have an event on your phone's calendar, the inconspicuous mode will be activated when you're at the event. The mode will be deactivated once you leave that event – however, you will also be able to choose when to disable it.
It isn't yet confirmed if the next major version of Windows Phone, Windows 10 for Phones includes this feature. Microsoft is expected to reveal Windows 10 for Phones in January 21st. There is a good chance of the company to 'officially' reveal this feature alongside Windows 10 for Phones. We'll be covering the event – so make sure to stay tuned!
What do you think of Microsoft's new patent? Discuss in the comment section below.