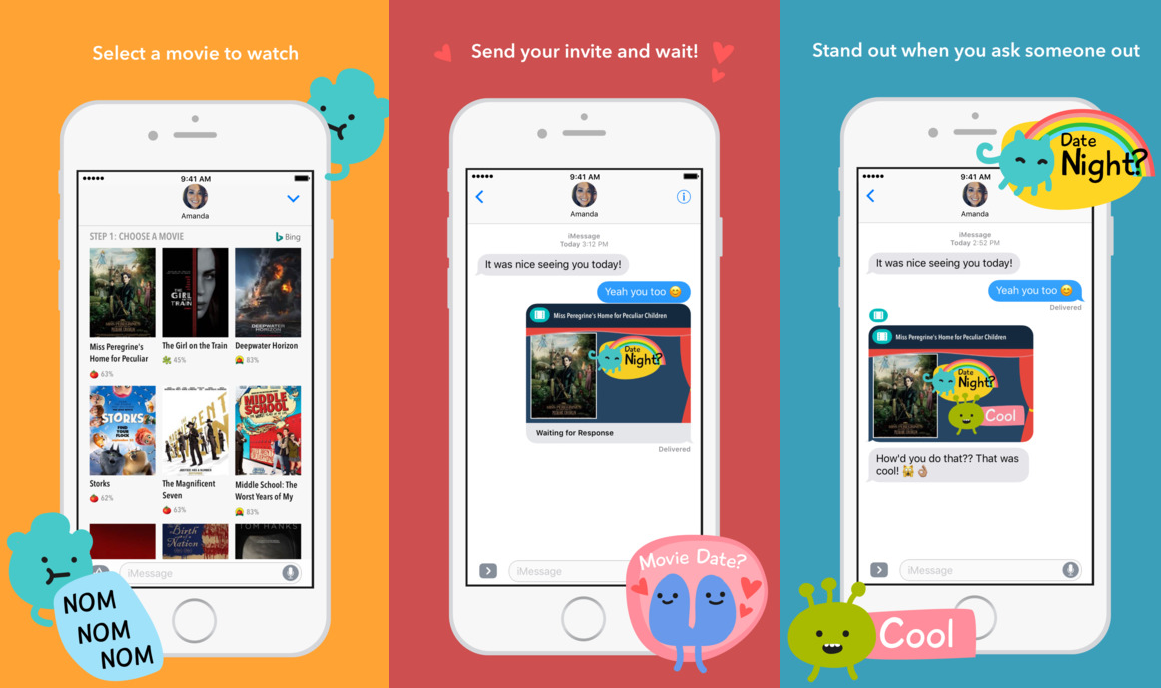 in Apple's latest software release for its devices – iOS 10 – the software maker added support for iMessage apps. iMessage apps – much like Facebook Messenger apps which came before them, allow developers to create mini app experiences using Apple's iMessage platform.
The new platform has been adopted by many developers, with Microsoft now adding their own iMessage app to the fray – #movie date.
#movie date allows you to create sticker invites to movie dates, avoiding the "awkwardness" and "stress" of asking someone out for a movie (?!)  to
Avoid the awkwardness and stress of asking someone out with the #moviedate iMessage extension. Create a fun sticker invite for a movie, and send it to the person you want to ask out. You're most certainly going to get their attention with the #moviedate stickers!
It's really simple:
1. Select a movie you want to watch
2. Create the invite with fun stickers
3. Send out your invite and wait for the recipient to respond.
4. Respond to incoming invites with easy and funny reaction stickers.
While the app appears to be aimed the younger college-going demographic rather than older businesspeople still who comprise the majority of Microsoft's nonconsumer user base, it still remains a fun way to express creativity through stickers.
It goes without saying that Microsoft fans shouldn't expect to see this on either Windows devices or Android phones due to it being an iMessage app and therefore limited to Apple's OS.
You can download it from iTunes using this link.