Microsoft today announced a major new app from its Garage lab: Color Binoculars. The company's latest app is quite fascinating as it allows colorblind to be able to experience the world just like everyone else. Color Binoculars essentially helps users "see" the world by replacing colors like red and green with pink and green, which are apparently more distinguishable to the colorblind. The app comes with  three different modes: Red/Green/Red, Blue/Yellow which is what you will be able to use to distinguish between different colors. Here's a good example where the apples and flowers are pink, instead of red:
Gallery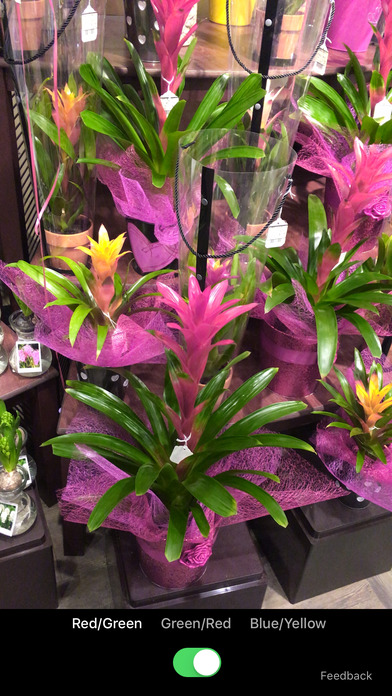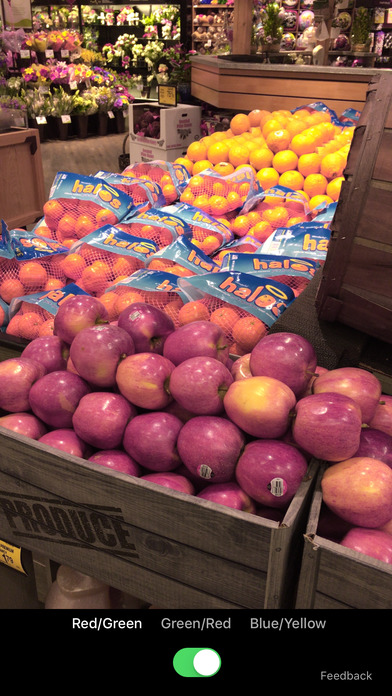 Tom Overton, who initially came up with this app idea, stated:
"It's an app that helps colorblind people distinguish color combinations that they would normally have trouble telling apart. For example, since I have difficulty distinguishing between red and green, our app makes reds brighter and greens darker so that the difference is more obvious. It replaces difficult color combinations, like red and green, with more easily distinguishable combinations, like pink and green."
The app itself is quite simple, and there's nothing wrong with that. The app has a simple toggle at the bottom which lets you enable and disable the app's functionality. You can also switch between the different modes very easily just like you can on the default camera app on your iPhone. Once the feature is enabled, Color Binoculars uses the iPhone's camera and filters to allow the colorblind to experience the world just like everyone else.
Color Binoculars was actually shown off by its makers, Tom Overton and Tingting Zhu back at the annual Microsoft Hackathon event for employees. The app is now ready for public use, and if you are interested, you can grab it on your iPhone from the App Store. And in case you are wondering — no, the app isn't available for Windows Phone or Android just yet.