Is Copilot the best AI companion out there? Help us find out by answering a couple of quick questions!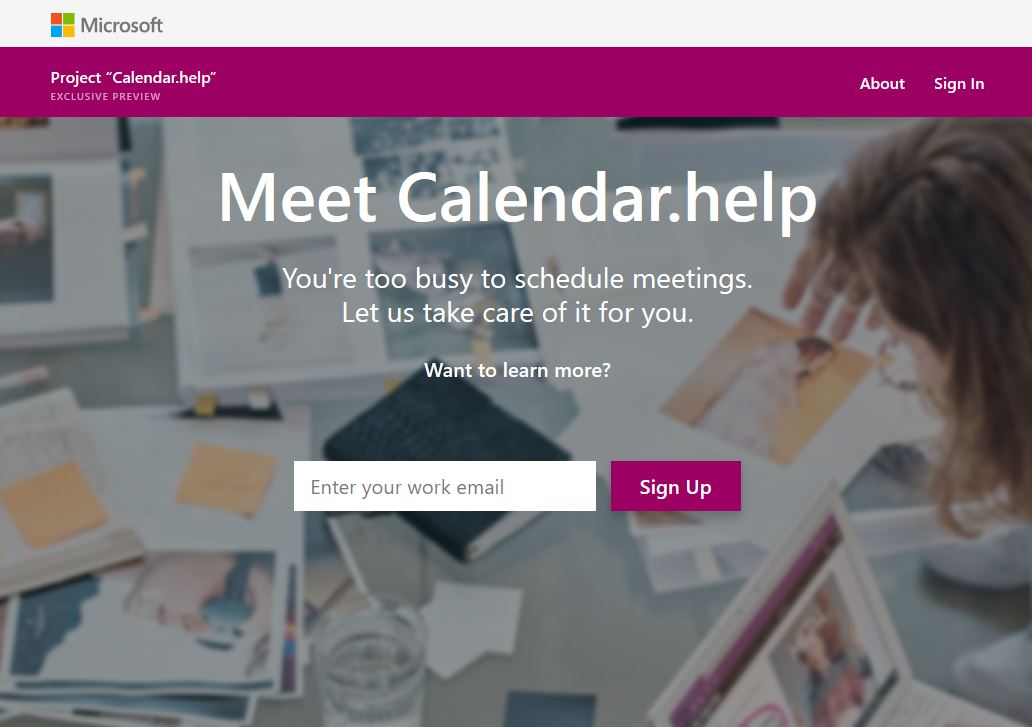 Setting up a meeting with someone outside your company can be a time-consuming process since you can't see other's calendars and free/busy information. Generally, we email them to know their free timings and try to work out the meeting time. To solve this issue, Microsoft has started an incubation project code-named "Calendar.help." This project gives Cortana the ability to arrange meetings on your behalf. By delegating scheduling tasks to Cortana, you can focus on getting things done rather than wasting time emailing back and forth. This service is based on Genee, a scheduling AI startup that Microsoft acquired in August.
How does it work?
To use this new service, you will first need to sign up for the preview waitlist at Calendar.help. Once you are accepted into the program, scheduling a meeting is as simple as adding Cortana to the Cc: line on an email from your registered email address.
When you write the email, give Cortana instructions by including natural language to specify the length of the meeting (e.g. "let's make this one 90 minutes"), timing (e.g. "sometime next week") and location ("make this a Skype meeting"). Alternatively, you can set-up default preferences in advance and Cortana will use those settings without additional commands.
After you send the email, Cortana looks at your calendar to find times you are available and then reaches out to the invitees to propose times. Cortana communicates directly with the attendees so the back and forth emailing won't clutter your inbox. As attendees reply with their availability, Cortana keeps the conversation moving forward until a time that works for everyone is found. Cortana also follows up with attendees if they don't respond within 48 hours.
Once the date and time are confirmed, Cortana creates an event in your calendar with all the details and then sends out an invite to everyone.
Visit Calendar.help to sign up for the preview.