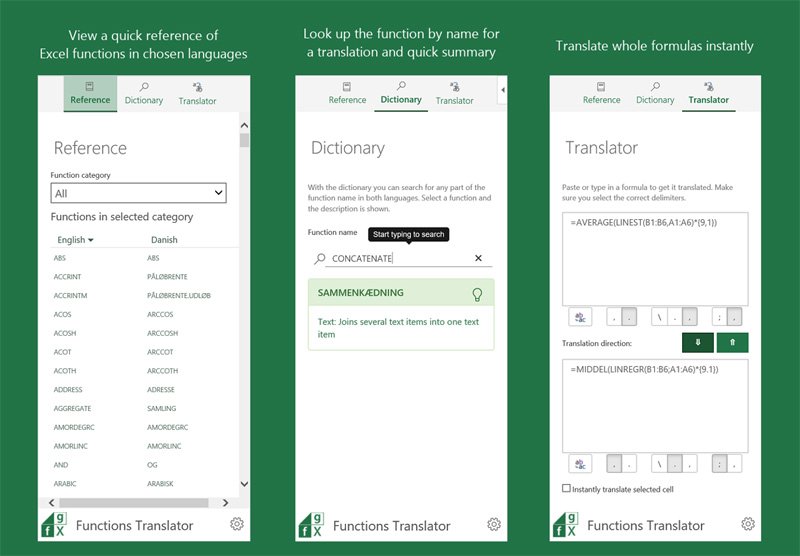 Finding a correct Function name in your local language to use it in a localized version of Excel is a tedious job. Microsoft Garage today announced a new project called Functions Translator which is an Office add-in that solves this problem. Using this add-in, you can easily find the equivalent localized functions and formulas in any of the supported 15 languages. Functions Translator will automatically configure the language settings to US and the Localized version.
This project came to be in the July 2016 Hackathon at Microsoft. Martin had for a long time been annoyed with the difficulty involved in using localized Excel Functions, and decided to see if this could be solved with a Hackathon. Vadym was a new employee in Microsoft and liked the challenge. Together we have worked on this in our spare time. Read Martin's blog for a view into his journey.
This add-in is supported in Excel Online, Excel 2013 and Excel 2016 for Desktop, and the latest version of Excel for Mac and iPad. You can download the add-in here.