Is Copilot the best AI companion out there? Help us find out by answering a couple of quick questions!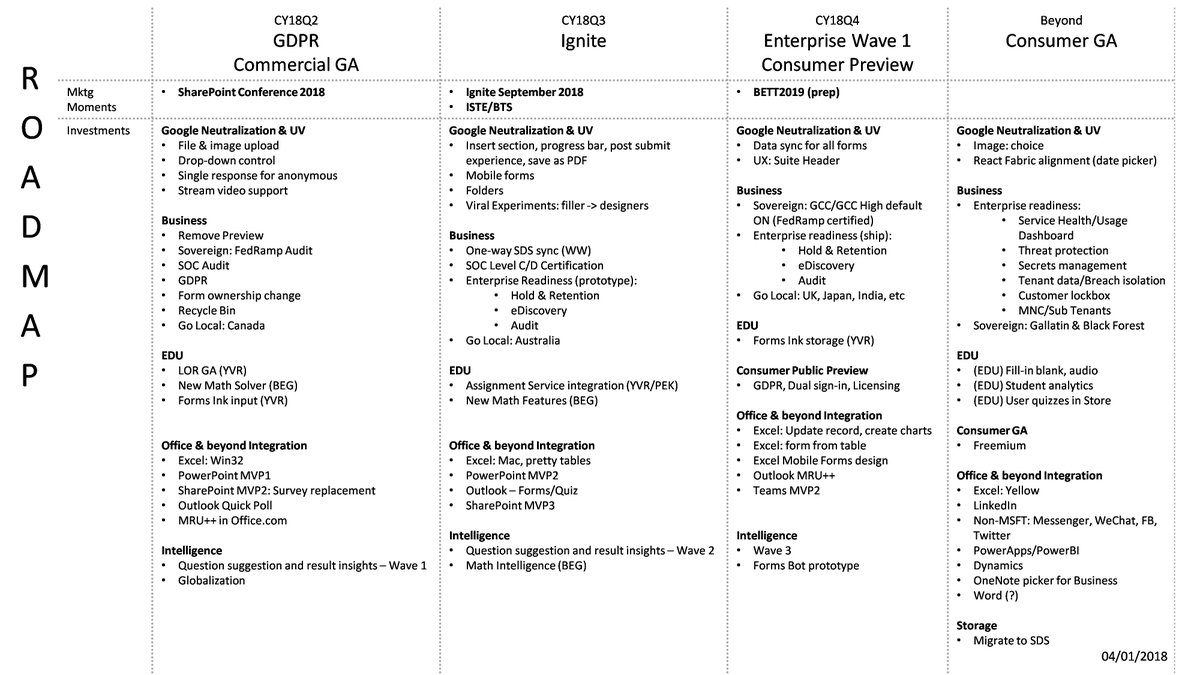 Microsoft Forms is an Office 365 service that allows anyone to easily create surveys to collect customer feedback, measure employee satisfaction, organize team events and more. It works on any web browser, and comes with features like themes and question branching. Microsoft came late into this survey creation market which already has Google Forms as the leader. The good news now is that Microsoft has a clear roadmap to take on Google Forms.
The roadmap which got leaked earlier today reveals how Microsoft is planning to improve Microsoft Forms in the coming months. In Q3 2018, Microsoft will add features like insert section, progress bar, support for mobile forms, support for folders and more. For each quarter, Microsoft has a list of features they will bring to Forms targeting end users, enterprise, education market and more. Apart from improving the Forms service, Microsoft also has plans to integrate Forms into various other Office products like Excel, Outlook and more.
By end of this year, Microsoft is planning to bring Microsoft Forms Preview to general consumers. In 2019, Microsoft will launch Forms as a premium service for general consumers.
Source: WalkingCat