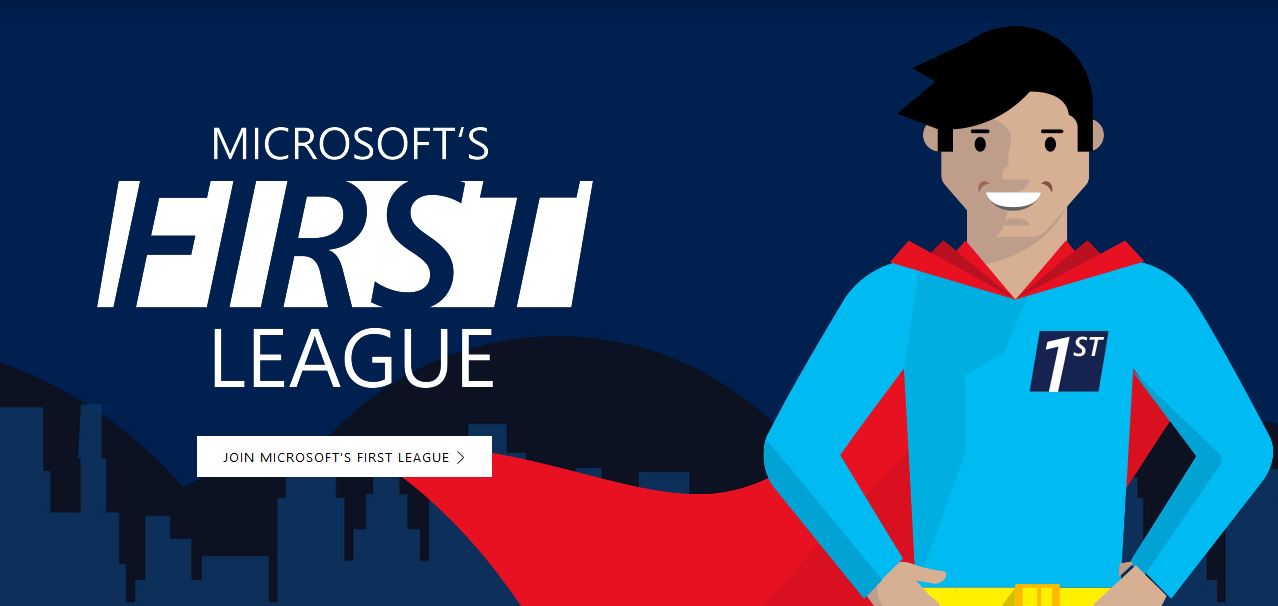 It looks like Microsoft is working on a fan program called First League. This program will be for Microsoft fans who love the brand and actively promote it among the community. Fans will have to apply to join this program and if selected, they can enjoy exclusive advantages and privileges as a member of Microsoft's First League. Read about it below.
Direct Connection: Microsoft's First League is a fan program created for you. It's mananged directly by Microsoft employees. This means you will have first hand information regarding latest product news and exclusive Skype Calls with our Microsoft team.

Exclusive Device Preview and Testing: You will be amongst the first to test and review the latest Windows devices, including high-end PCs from Asus, HP, Lenovo and Microsoft.

Free Software: You will get a free Office 365 license for the duration of the Microsoft First League program.

Exclusive events: You will be invited to join exclusive fan event throughout the year, previewing all the latest Microsoft products and technologies in your home market.

Publicity + Status: You will get the appreciation you deserve. Because we will share your opinion and stories with other Microsoft fans. That's why you will receive our official Facebook badge, showing everyone that you belong to Microsoft's First League.

Professional Profit: You will be able to accelerate your career. Just like many participants of past programs that went on to build a career in IT or directly at Microsoft. We will provide you with all the support you need to get an even better understanding of Microsoft products.
You can more details on this program here.