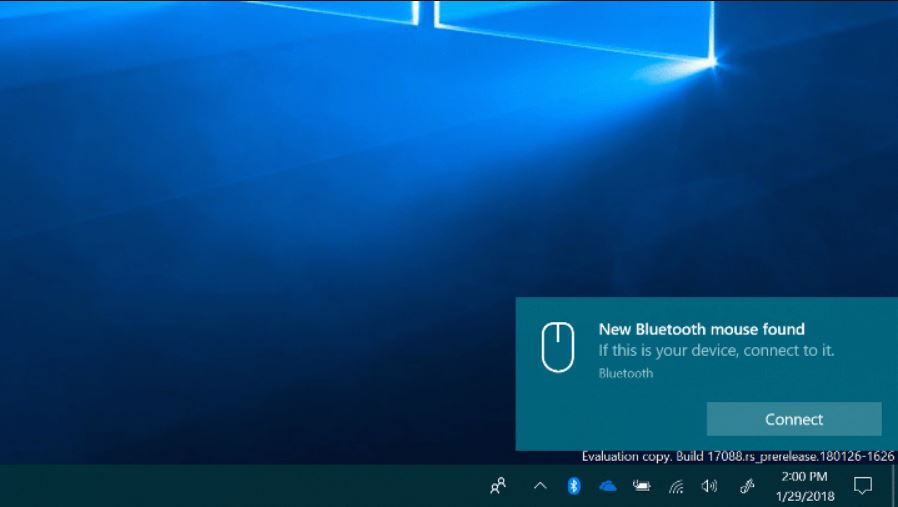 Microsoft recently rolled out a new feature called "streamlined pairing experience" with Build 17093 for Fast Ring users. The feature essentially allowed users to pair Bluetooth accessories with just a single click.
Now, WalkingCat has leaked some information that suggests that Microsoft might be planning to rename the feature in the final release. According to WalkingCat, Microsoft will rename the feature as "Swift Pair".
https://twitter.com/h0x0d/status/968668706615119873
The feature will be coming with the upcoming Windows 10 update and will support specific devices. The user does has an option to turn it off but it sure will be helpful to those who use many wireless devices. In order to pair, a user has to follow the following steps:
Put the Bluetooth peripheral in pairing mode.
If the peripheral is close by, Windows will show a notification to the user.
Selecting "Connect" starts pairing.
When the peripheral is no longer in pairing mode or is no longer nearby, Windows will remove the notification from the Action Center.
Microsoft's Surface accessories team has enabled the support for this feature on Surface Precision Mouse. The company is working hard with other manufacturers like Logitech to grow the list of supported devices.