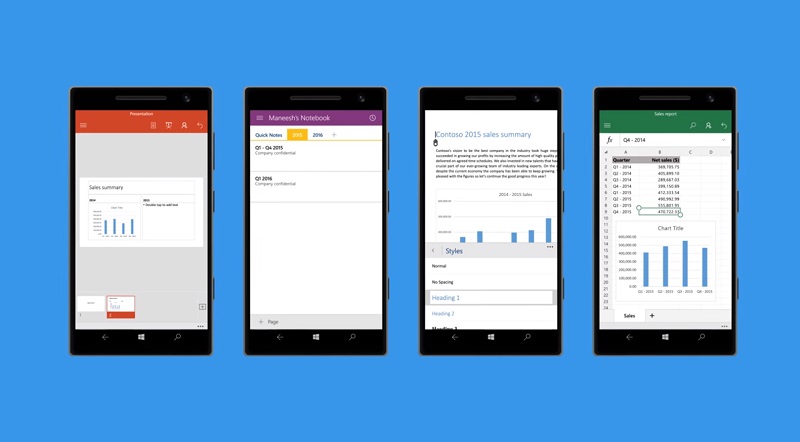 Microsoft has detailed their December updates for Office Insiders on the Windows 10 Insider Program, and this month's updates have a few treats for Excel and OneNote users.
First of all, Microsoft is making it easier to use the pen lasso option by linking it to the Surface Pen so you can trigger  the lasso tool without needing to open the ribbon on the app. That's not all that's new for Surface users, you can now manipulate objects easier with the Surface pen on Excel.
For OneNote, Microsoft now supports multiple Microsoft accounts for OneNote users, so if you have several Notebooks on different accounts you can now view them all in the main OneNote app without needing to sign out and reselect an alternate account. There's a new Undo button added for smaller screen devices so you can go back on your actions.
Lasso select now at your fingertips with Excel Mobile Tap the Surface pen button to use Lasso Select on ink without visiting the ribbon.
Select and move objects with greater ease in Excel Mobile   Use your Surface pen to resize, rotate, move handles on objects and more.
Open more files with Excel Mobile  Now you can open files that contain form controls and Scenario Manager on your device.
Add multiple Microsoft accounts to OneNote  You can now add all of your favourite notebooks to OneNote, even if the notebooks were created by using different Microsoft accounts.
Undo easily with OneNote  Minds can change anytime! Use the undo button to rewrite and undo your note-taking history.
The Office Mobile apps update automatically from the Windows Store – but you can download Office from the Store links below .
Developer:
‪Microsoft Corporation‬
Developer:
‪Microsoft Corporation‬