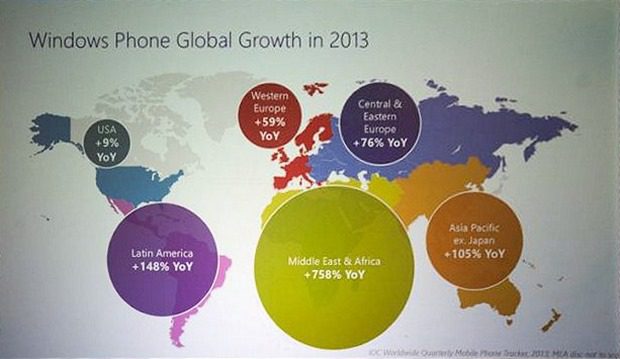 Much of the service deficits Windows Phone users in non-US locations experience is due to being under-served by Bing, with features like Bing Vision, Bing Maps and even Bing Search  being much poorer than in USA.
Up till now this never seemed a priority for Microsoft, despite more than 90% of Windows Phone users being located outside of USA.
Its seems however this is set to change, if a recent job application at Microsoft Careers is any indication.
There Microsoft writes:
Bing is embarking on the most ambitious geographic and product expansion in its history. International is now front and center at Bing. ASG is charged to make Bing a quality product in 75 markets around the world, driven by the needs of Microsoft's core products and global strategic alliances – Windows 8, Windows Phone, Xbox, Nokia, Yahoo and others. If getting on the ground floor in this great adventure sounds appealing, this role is for you.
One of the ways Microsoft intends to rapidly increase their coverage is by partnering with local providers, and Microsoft writes:
For the EMEA markets, you will drive and execute strategic partnerships and tactical deals in key search distribution and content areas (which may include local, shopping, entertainment, music, books, video, social, news and apps), for the web, mobile/tablets, Xbox and other devices..
I am sure our readers will agree a more international focus by the Bing team is long overdue, and hopefully their efforts will bear fruit rapidly.
See the full job application at Microsoft Careers here.