It has been a while since Microsoft has rolled out a new build for Windows Insiders but the company might have something great planned for an upcoming build. There have been rumours floating around which suggest that Microsoft is working on a redesigned Quiet Hours.
Now, Synergy Insider+ tweeted a photo which shows a new setting screen for Quiet Hours with multiple new settings. The tweet also had a link to the official twitter account of Windows Insiders hinting at the next build number.
Windows Insider deleted that tweet later but not before we could get a snapshot of the tweet. You can check the tweet below. The tweet showed Build 17074 but the latest build available to Windows Insiders is 17063.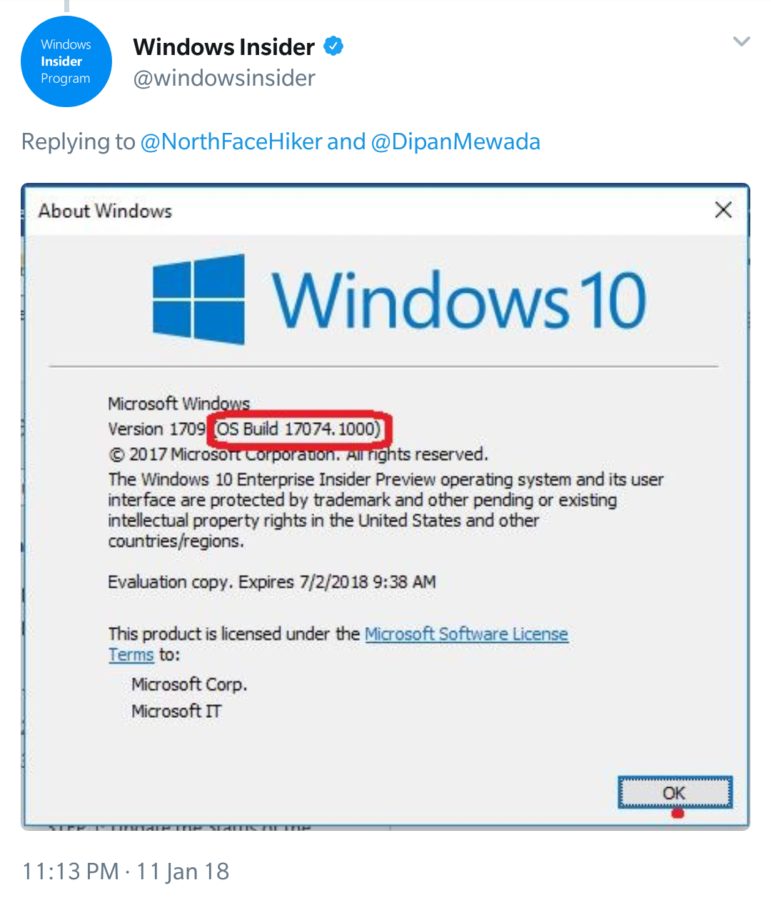 As for Quiet Hours are concerned, it looks like Microsoft has worked to bring new settings to Quiet Hours making it more useful for everyone. Personally, I really wanted two things in Quiet Hours which are the ability of Quiet Hours to kick in when I connect my laptop to a second screen so no one could see my personal messages or awkward reminders and automatically turning on and off during specific hours. It looks like Microsoft has listened to both of my requests and bought in more helpful features.
We still don't know exactly when Microsoft will release a new build but we hope it happens soon. What features do our readers want in the next Windows Insider build? Do let us know in the comments section below.
Source: Twitter