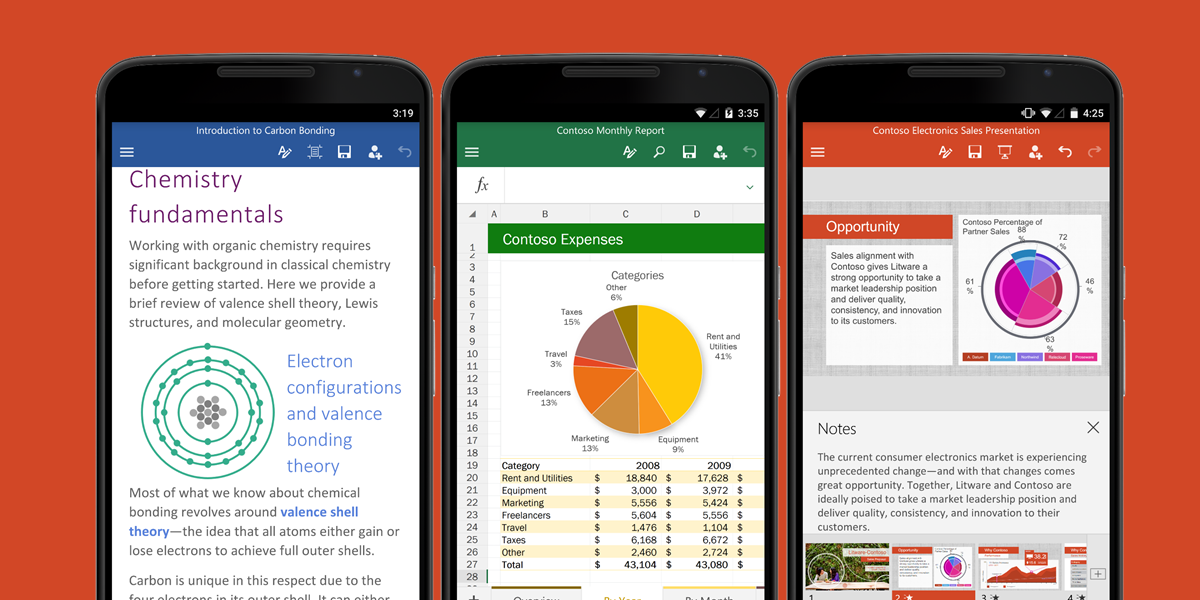 Microsoft has updated two of the Office apps in the Google Play Store. The company is adding support for new file types to Word and Excel with the latest update, which is being called the "February 2017" update. With the latest update, you can now open PDF files in Word for Android which actually has been under testing since early February. It is worth noting that support for PDF files is only read-only, which means you can't edit a PDF file on Word just yet which isn't anything surprising to see. With the February 2017 update, Word now supports a total of 16 file formats — however, most of the file types are only read-only. At the moment, Word on Android only lets you edit Word documents (.docx), IRM-protected files, and Password protected files. And the list of file types that are only supported in read-only is pretty long: Binary documents (.doc), Macro-enabled documents (.docm), IRM-protected files, OpenDocument text (.odt), Password Protected files, PDF files, Rich text files (.rtf), and Plain text files (.txt).
Microsoft Excel, on the other hand, now supports files that contain "legacy drawing images" and that's about it.
The February 2017 update for Word and Excel is available to all users on Android, and you don't have to be a part of any Insider programs to take advantage of the latest features. If you are an Android user, you can get the Word for Android app here and the Excel app here.