A few days ago we wrote that Microsoft had extended support for the Windows 10 Mobile Anniversary Update by one year, but it appears this may have been an error on Microsoft's part.
The OS, released in August 2016, was meant to go out of service on the 9th October 2018, but Microsoft had updated its support page to say it would continue to receive security and non-security updates until October 9, 2019.
Now Microsoft has once again updated the page, which now says:
Microsoft ended support on October 9, 2018  for the following editions which were released in August 2016 (version 1607):
Windows 10 Mobile

Windows 10 Mobile Enterprise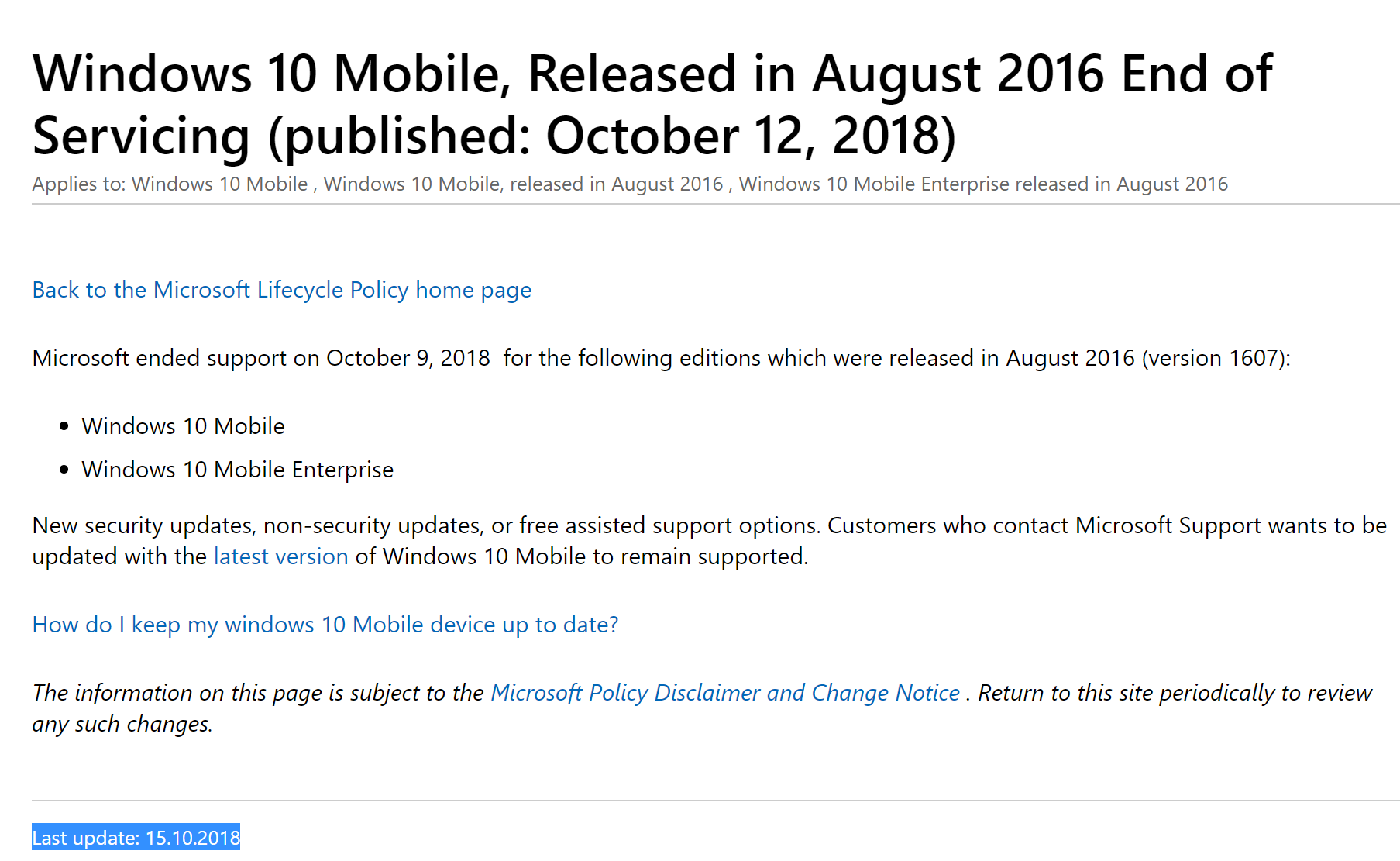 The means the vast majority of legacy Windows Mobile handsets who are stranded on the Anniversary Update will no longer receive patches, raising security concerns if they go unpatched, though of course most businesses would have been expected to have migrated to Android and iOS handsets by now.
Windows 10 Mobile Enterprise, released in April 2017, will continue to receive support till  6/11/2019, but of course, it is mostly Insiders who have updated to this version of the OS, and with the withdrawal of this program it is no longer possible to access this version of the OS.
In the end, though it is unlikely too many people are affected by this issue, but it does reflect some of the chaos present in the Windows developer and support team at present.