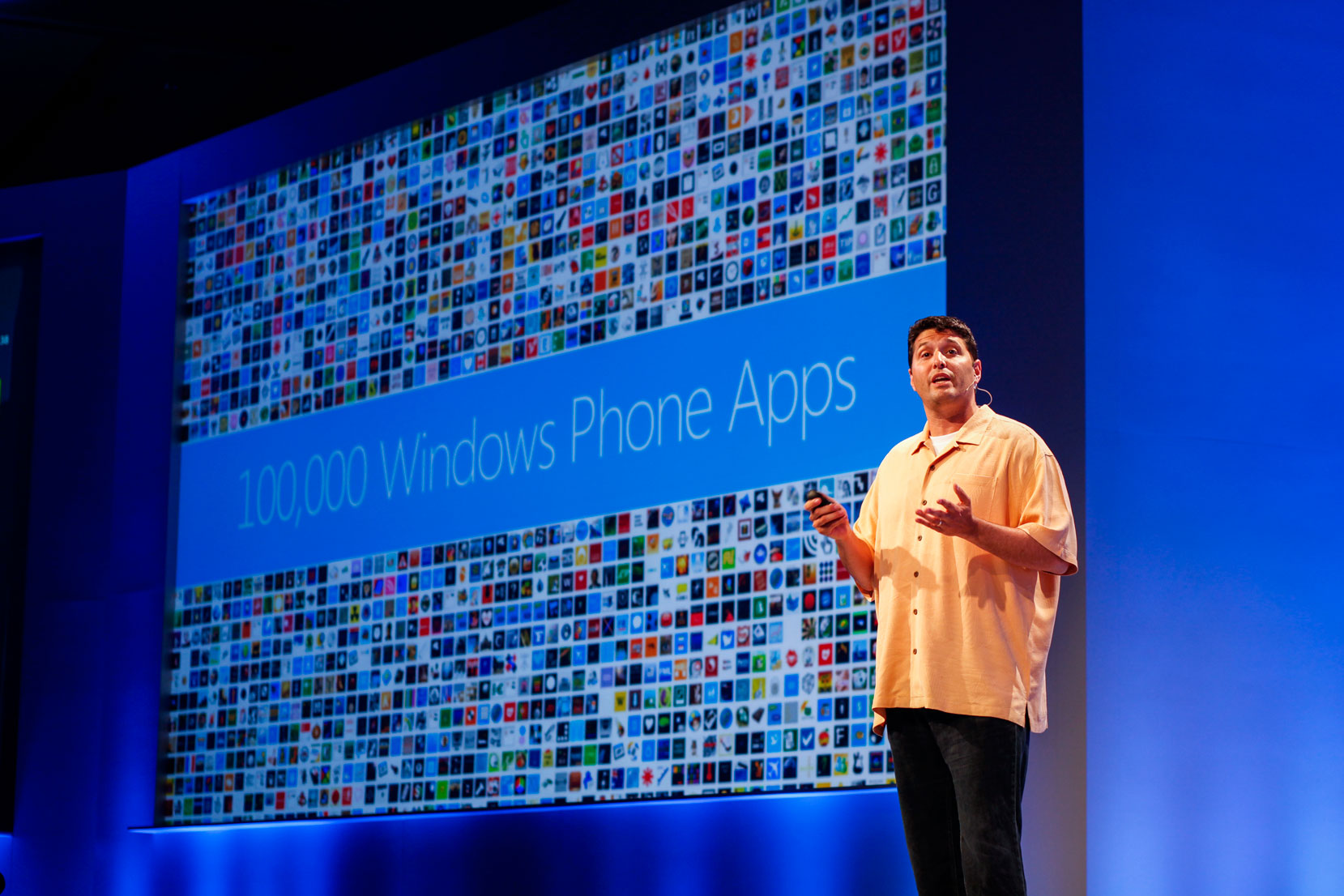 There were not a lot of Windows Phones at BUILD 2016, not in the presentation or in the hands of Microsoft staff or attendees.
Am I the only one using a Windows phone at the #build2016? So many Android/iphone…

— Rudy Huyn (@RudyHuyn) March 30, 2016
It turns out there is little point in waiting for earth shattering Windows Mobile news from BUILD 2016 this year.
According to Microsoft's Executive Vice President of the Windows and Devices Group, Terry Myerson, 2016 is not going to be the year for Windows Phone.
"We're fully committed to that 4-inch screen, there will be a time for it to be our focus, but right now it's part of the family but it's not the core of where I hope to generate developer interest over the next year," he said. "There's no lack of recognition to realize how important that form factor is, but for Microsoft with Windows and for our platform it's the wrong place for us to lead."
The vast majority of Microsoft's customers do not use Windows Phone, and with Microsoft's change of focus following Steve Ballmer's retirement Microsoft is no longer focusing on Windows Phone users at the expense of the majority of their customers.
"If you wanted to reach a lot of phone customers, Windows Phone isn't the way to do it," said Myerson. "If you want to reach a lot of Windows customers, then this is the largest install base of 9 to 30-inch screens. If you wanted to do new and exciting things, then the Xbox and HoloLens is the place to have a discussion."
"We're going to do some cool things with phones, but this year phones are an important part of our family but not the tip of the spear," be continued.
Myerson of course presupposes that their is an option of coming back or, for a 3rd time, trying to start over, but we are reminded that it was exactly this lack of resources and lack of focus on mobile which caused Microsoft to lose the smartphone market to the iPhone in 2007 and Android in 2008.
via TheVerge.com