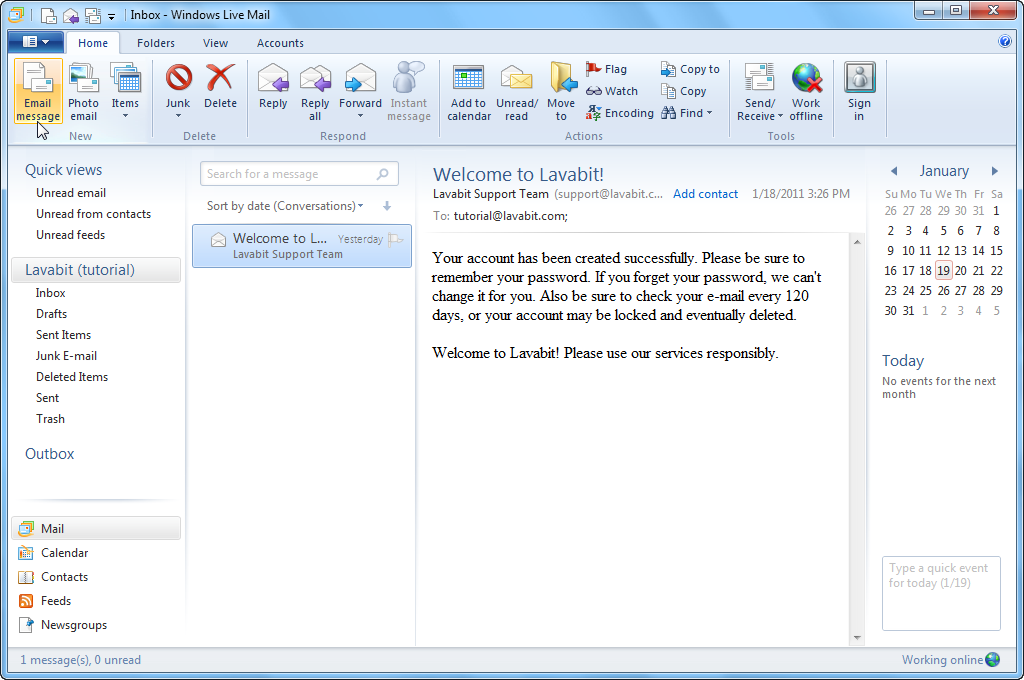 Windows Live Mail is a free e-mail client from Microsoft that was part of Windows Essentials which Microsoft offered for free to Windows 7 users. Some email service providers have moved to newer email protocols for improved security and reliability and those email services no longer work with Windows Live Mail.
Today, Microsoft announced that the upcoming new Outlook.com will not support Windows Live Mail 2012. Effective late June 2016, Windows Live Mail 2012 will no longer synchronize emails, contacts, and calendar events from email accounts ending in @outlook.com, @hotmail.com, @live.com, or @msn.com since these email accounts are powered by new Outlook.com.
Outlook.com is being upgraded to a new infrastructure that delivers innovative email and calendar experiences with enhanced performance, security, and reliability. The Windows Live 2012 email application does not support the modern synchronization technologies used by the new Outlook.com, so once your account is upgraded to the new Outlook.com, you will no longer be able to send or receive Outlook.com email from Windows Live Mail 2012.
Microsoft is recommending the built-in Mail app on Windows as the replacement for Windows Live Mail 2012. Like Windows Live Mail 2012, the Mail app on Windows is free. Microsoft is also offering a free one-year subscription of Office 365 Personal for Windows Live Mail 2012 users so that they can download Outlook 2016 for free. Offer details available here. If you have locally stored emails in Storage Folders or locally stored contacts in Windows Live Mail 2012, you need to move to Outlook.com before Microsoft upgrades your account to new Outlook.com.
Read the full FAQ from Microsoft here.